It is not as big as the housing bubble, which reached a value of well over $10 trillion, but the student debt total is still significant. It surpassed $1 trillion over a year ago and is now estimated to be about $1.05 trillion.
The following graph from the 5 Min. Forecast indicates that about $115 billion of the outstanding student debt was delinquent as of the end of September.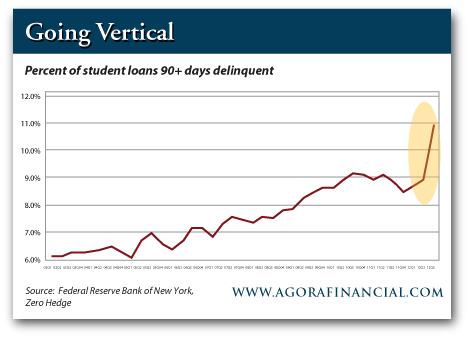 The increase from June 30, when the rate was less than 9%, was about $22 billion. That is an increase of nearly 24% in just three months.
That seems to be obviously unsustainable, amounting to a 100% compound rate of growth over 10 months. If that rate compounded for 34 months the entire $1.05 trillion now outstanding would be in default.