If you are wondering why so many states are in financial trouble, this graph from the NY Times (here):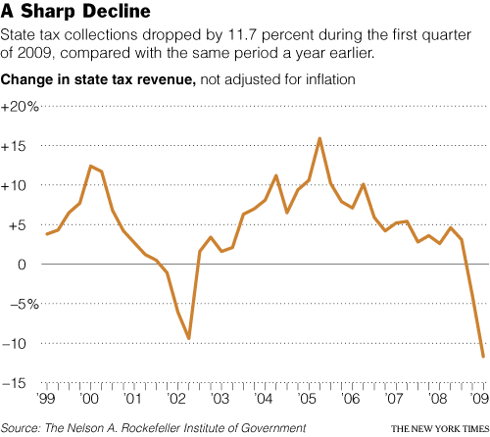 Hat tip to Barry Ritholtz (The Big Picture) here.
In 2002, there was a sharp rebound in state tax revenues in the third quarter.  The states need something like that to occur again.  Stimulus spending will help, but will there be enough additional increase in economic activity to "bail out" the states?