The following graph from the The Daily Reckoning this morning highlights the six-month trend for the dollar.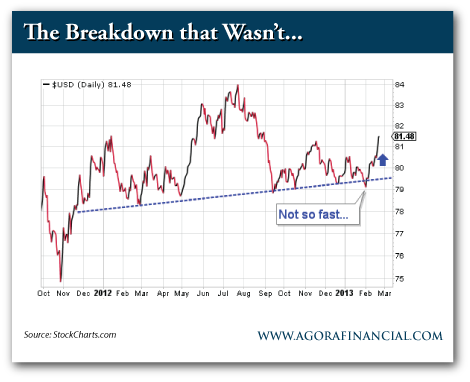 There is also a technical analysis summary this morning by Nick Simpson at GEI Investing:
The dollar index has hit its strongest level in five months, trading around previous resistance in the USDX 81.50 area, following the Fed policy meeting minutes on Wednesday.
Divergent views on QE by the Fed policy makers has seen the US dollar gain across the board. There has been speculation that the Fed could potentially end the monetary easing programme sooner than previously anticipated.
Disclosure: I have no positions in any stocks mentioned, and no plans to initiate any positions within the next 72 hours.