The 5-Min. Forecast has three charts that are worth looking at here.  The first shows the five runs at $1000 for gold.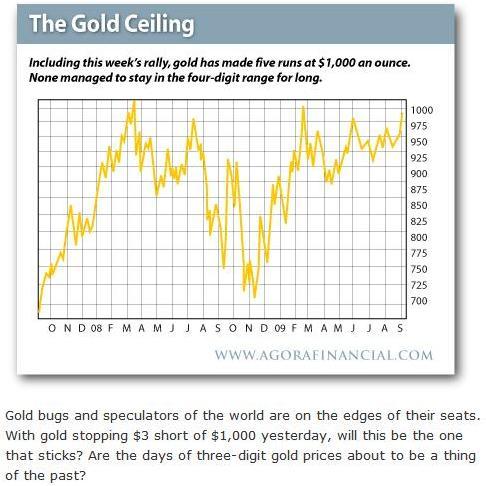 The second shows the relationship between gold and silver in recent times.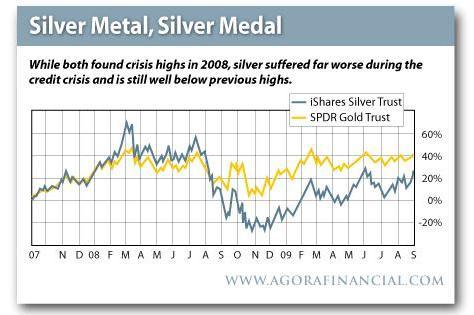 The folks at Agora Financial suggest that silver may be a better place to be if gold breaks out above $1,000.

The third chart shows that in 2009, the trend has favored silver over gold.