In case you missed Matt Taibbi's article in Rolling Stone last month, here is a link.  Matt describes how one option trader made a $1.7 million bet (odds of the order of millions to one) on ridiculously deep out of the money puts on Bear Stearns, nine days before expiration and one day before the stock went into free fall.  The bet paid off to the tune of $270 million.

Matt goes on to address naked short selling, which he compares to counterfeiting.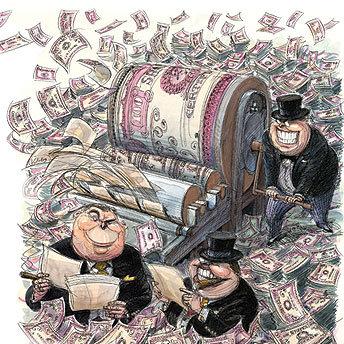 Illustration by Victor Juhasz

The SEC has never made a concerted effort to investigate this matter, or naked short selling either.