From The New York Times (here) comes this telling graphic comparing the three worst recessions since the Great Depression: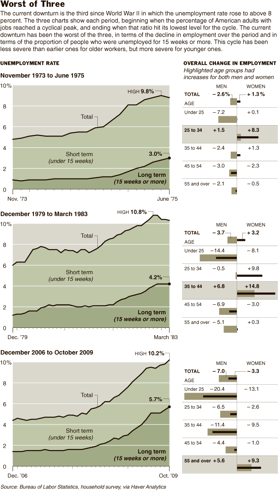 There are many factors in unemployment that make this The Great Recession.  Only the 55 and over crowd is doing better this time.

Hat tip to Barry Ritholtz at The Big Picture (here).