Here is a picture of ZIRP (Zero Interest Rate Program) from the 5-Min. Forecast (here):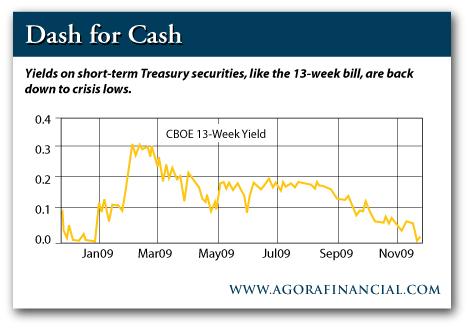 The short-term (13 week) outlook for bond traders is quite unique.  These folks are willing to lend their money to the government for free.  How patriotic!

On the other hand I can find smart folks visiting on CNBC projecting that they can make 5% or 10% in the next 6 weeks by buying the S&P 500 index.  What kind of idiots are willing to lend their money for free during the same time period?

Disclaimer:  My comments are offered in the spirit of sarcasm.