It is not surprising that consumer confidence and retail sales are correlated.  It appears that sales may lag confidence based on the short time period samples in the following graph: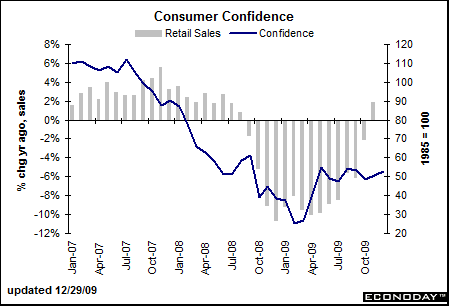 The just announced January confidence number (not shown on the graph) was a stronger than expected 55.9.  Carolyn Austin discusses the latest number at The Wall Street Cheat Sheet (here).

Disclosure: No stocks mentioned.