The following graph is from an article in The Wall Street Journal by Phred Dvorak which discusses the question of whether a housing bubble is developing in Canada.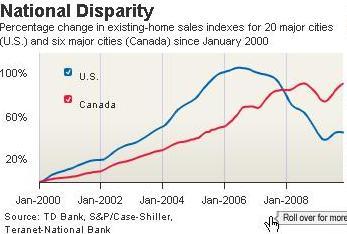 If you go the article, the graphic is interactive to show the exact percentage values anywhere in the graph.

The is no delinquency problem showing up yet, as the following graph from Barry Ritholtz at The Big Picture shows.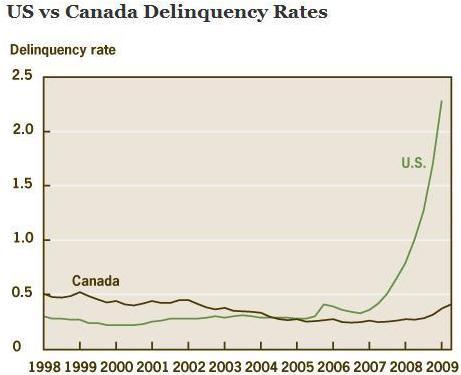 The Dvorak article and the Ritholtz summary detail all the sound lending practices the exist in Canada compared to disastrous practices in the U.S. housing bubble.  The risk of a bubble in Canada seems much less likely than if they were following U.S. lending models.

Disclosure: No stocks mentioned.