The following graph from Calculated Risk from data published by AAR (American Association of Railroads) shows that U.S. rail carloads are virtually unchanged in January from a year ago.  This certainly indicates that recovery in shipped goods and materials is not yet consistent with a strong recovery.
 
Click on image for larger graph.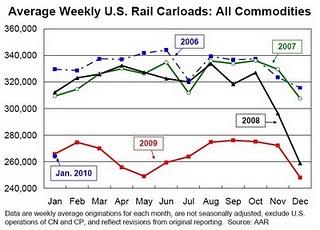 Disclosure: No stocks mentioned.