From the 5-Min. Forecast comes this evocative graph: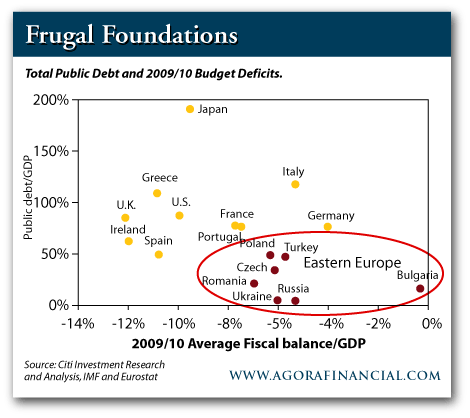 Do these countries know something that the rest don't?  Or have they only had 20 years to overextend themselves instead of the much longer time for the others?

However, having only 20 years didn't stop Estonia, Latvia and Lithiuania from going overboard.  I don't believe that any of those three would fall within the "red circle".


Disclosure: No stocks mentioned.