In 2001, for the first time since the Arab oil embargo, Americans drove fewer miles per capita than the prior year.  It happened again in 2006, 2007, 2008, 2009 and so far in 2010.  Hannah Fairfield shows this in the following graphic (New York Times):

For large image, click here.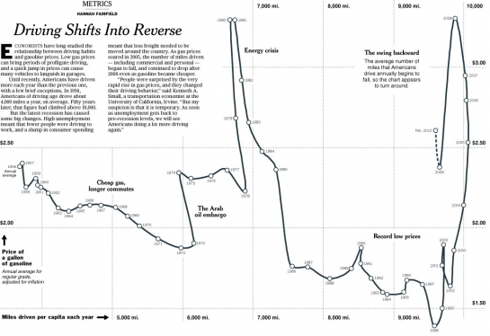 In 2001, 2008, 2009 and 2010, Fairfield attributes the declines to economic conditions and unemployment.  In 2006 and 2007 she blames rising oil prices, which, of course, also impacted driving in 2008.

Hat tip to Flowing Data.com.

Disclosure: No stocks mentioned.