I found the following graphic by Nathan Yau at Flowing Data interesting since I have had several days with little sleep (3-5 hours per 24) because of intense pain from Lyme Disease.  I'd love to get on any of the schedules shown.

For large image, click here.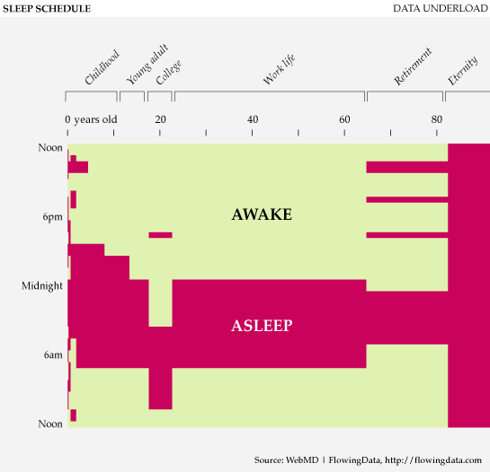 Disclosure: No stocks mentioned.