Two graphs from the
5 Min. Forecast
 show that copper and commodities in general, as measured by the CRB Index, are taking a hit.
The graph below shows that the CRB Index is within a hair of a 20% correction since the middle of April.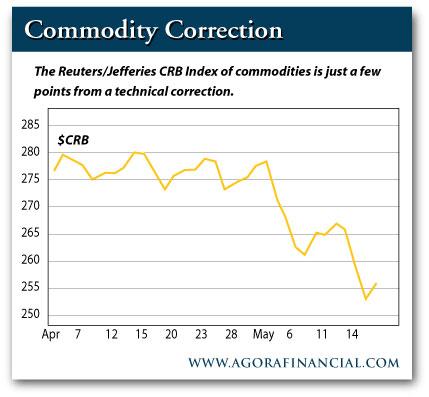 Copper is also behaving badly all by itself.  Note the two sharp declines so far in 2010 in the following graph .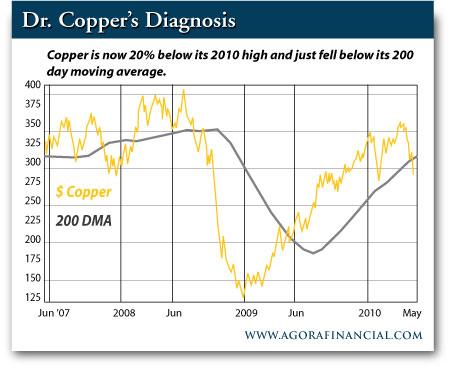 Are these symptomatic of a general economic slowdown?  Are they simply corrections in commodities that have simply gotten ahead of themselves in the recovery?  Is China slowing down its vigorous commodity buying spree of the past year or so?
I have suggested three possible rationales for the current pullbacks, but I don't think they are exhaustive.  I will be looking more deeply at the question of what the commodity price behavior might mean and will report back later. 
Disclosure:
Long gold. No other positions.