Here's a graphic from the 5 Min. Forecast: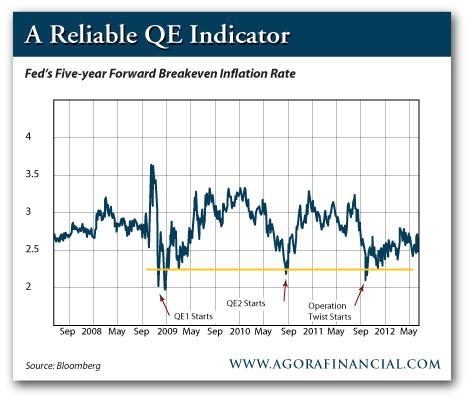 So the "indication" is that there is no further monetary easing imminent.
But that is no surprise when the history in the following graphic is reviewed and the fact that operation twist won't end until the end of June.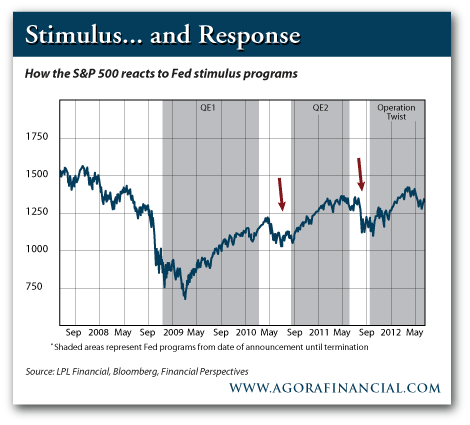 One other observation: The second graph above could be taken as a demonstration of the law of diminishing returns. See graph below: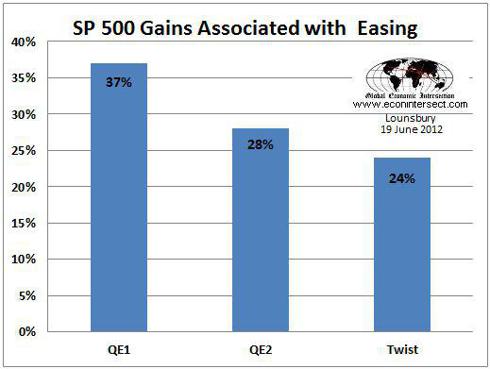 Disclosure: I am long SPY.
Additional disclosure: I also own individual stocks contained in the SP 500.