Vincent Fernando writes at Business Insider that there is a lot of shadow banking system "dry powder" lying around waiting to blow up in the next financial crisis.  The shadow banking system is one that provides services similar to banks but is not within the purview of regulation, FDIC membership, etc.  Fernando provides the following graph from a New York Fed research paper: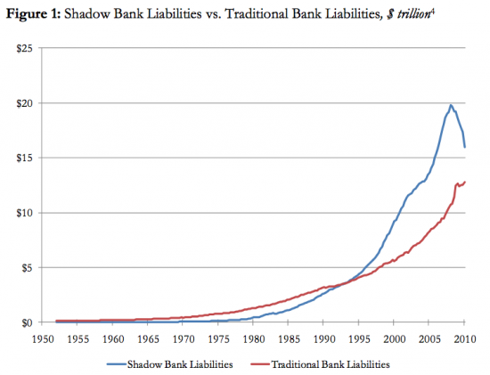 Fernando says the firms in the shadow banking world proved to be particularly unstable in the financial crisis.

References:  Fed research paper and article in The Economist.

Disclosure: No stocks mentioned.