Joe Weisenthal at Business Insider Clusterstock says the EU stress test was "wussy" on its adverse scenario double dip recession test case.  He offers the following graph to emphasize his point: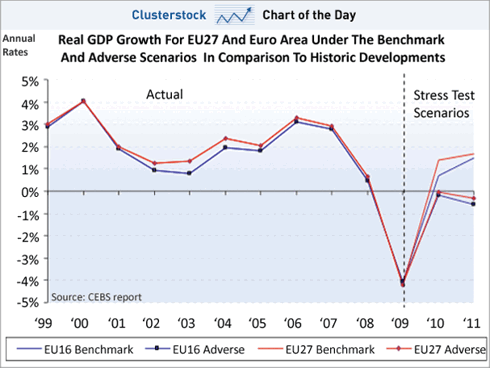 The chart, as well as the entire summary report of the ECB stress test results, can be found here.

Disclosure: No stocks mentioned.