Barry Ritholtz at The Big Picture has this graph, courtesy of The Chart Store, showing that the bank failure rate in 2010 continues at approximately double the rate of 2009.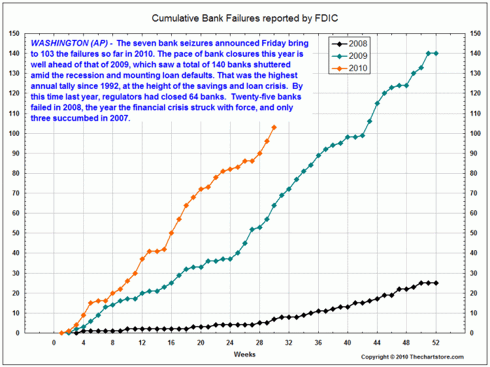 The number of bank failures Friday, July 23 was seven, bringing the total for 2010 to 103.

The unofficial problem bank list at Calculated Risk currently numbers 792.  It has been slowly creeping up in 2010 as more banks have been added this year from new official records surveys than have been removed by failure or other resolutions.  In late February the list contained 617 institutions.

From CalculatorPlus.com, here is a table summarizing all FDIC actions so far in this financial crisis: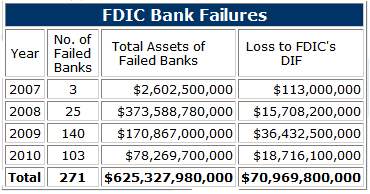 Data through 7/23/2010. 

Disclosure: No positions.