Ezra Klein of the Washington Post has an interesting article and graph by Dylan Matthews showing part of the reason for the housing surplus: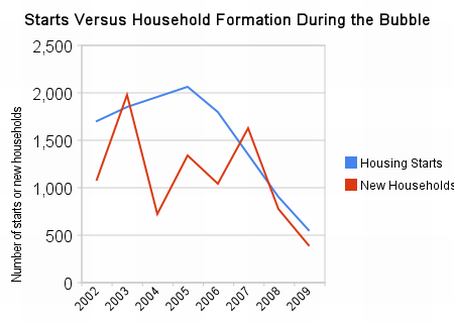 Using the data read from the graph, there were more than 3 million housing starts in excess of household formations from 2002 through 2009.

This is another example of how supply and demand factors have gotten out of balance in recent years.  This was discussed recently in "Housing Shortage Coming". 

Disclosure: No positions.