From Business Insider Clusterstock: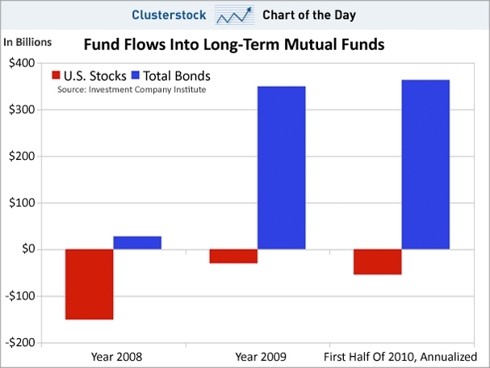 While the graphic is indeed dramatic, the fund flows into bonds is far larger than the $700 billion + increase in bond mutual funds.  The Fed balance sheet alone shows an increase since 2008 of more than $1.2 trillion in bonds, of which approximately $300 billion are Treasuries and most of the balance are MBS (mortgage backed securities).  In addition, about half of the Treasury debt issued in the past two years has been sold to foreign holders.  There has probably been significant purchases of mortgage and corporate bonds as well.

Disclosure: No positions at present.