The American Society of Civil Engineers have the following report card at their web site infrastructurereportcard.org: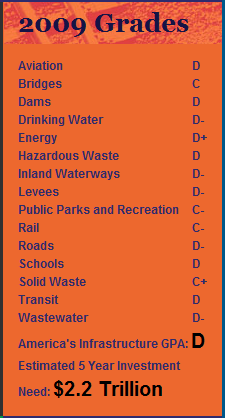 Of course the engineers are talking their book, but the infrastructure need is certainly much larger than the $50 billion proposed by President Obama.

Hat tip to Barry Ritholtz at The Big Picture.

Disclosure: No stocks mentioned.