A great chart from Business Insider Clusterstock shows the reversal of a year long trend (January through August) for money to move out of U.S. stock ETFs and into bond ETFs.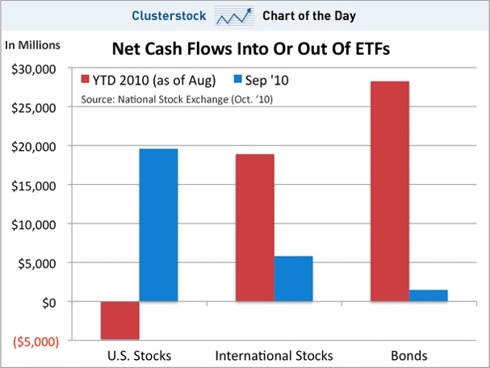 The flow of money into bond ETFs didn't actually reverse, but slowed to a trickle in September.  The flow of dollars into foreign stock ETFs (~$25 billion) still remained ahead of U.S. stock ETFs for the year (~$15 billion).

Disclosure: No specific stocks or indices mentioned.