This article can be viewed as a follow-up to my article entitled: Eddie Lampert is the shareholders most valuable asset.  That article caused a lot of controversy as evidenced by the more than 1100 comments posted, unfortunately more than 99% of the comments were negative. I think I could understand the vitriol towards Eddie Lampert if: 
1) JcPenny, Radio Shack, Circuit City, Toy's R Us and other Brick and Mortar retailers were doing great while Sears and Kmart were "failing"
2) The Great Recession of 2008 did not happen during his tenure as CEO
3) He did not share the Spin-offs such as Lands' End (LE) and Seritage Growth Properties (SRG) and Sears Hometown (SHOS) on a parri passu basis 
4) He didn't loan money to the company and allow (OTCPK:SHLDQ) shareholders to participate on a parri passu basis (Shareholders were allowed to participate in the loan offering of the December 15, 2019 Bonds 
5) He didn't put almost over $5 Billion Dollars into the Pension sense the merger and $2 Billion dollars in the last two years prior to the Bankruptcy 
6) Sold his Stock, and Warrants and wiped out minority shareholders with his debt, instead of having his Paid in Kind debt automatically convert into stock upon the filing of a Bankruptcy 
Eddie Lampert has major skin in the game, during his tenure as CEO of Sears Holdings he worked for stock only, he didn't charge management fees, and his company ESL personally loaned the company money at attractive rates.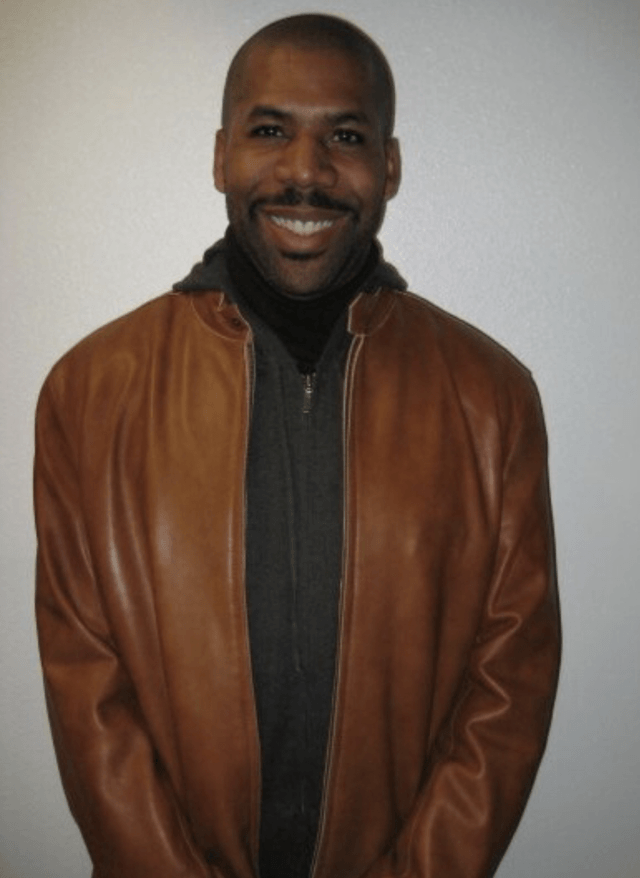 Sears Holdings and Eddie Lampert are not the Same 
In January of this year, Sears Holdings wanted to liquidate all the stores and put over 45,000 employees out of work. The financial press and general public didn't voice their vitriol at "Old Sears" because Sears doesn't have an individual they can blame that is the "face" of the institution anymore,so Eddie Lampert gets unfairly blamed for decisions before and after his tenure as CEO.
The hero in the post bankruptcy saga so far has been Eddie Lampert, he submitted the only bid to buy substantially all the assets of Sears Holdings as a going concern for $5.2 and saves those 45,000 jobs. 
Sears has enough to pay it's administration claims 
Recently in an article published here on Seeking Alpha, it was alleged that Sears Holdings did not have enough money to exit bankruptcy because they did not have enough funds to pay off their administration claims. Document 5148 Page 39-40) refutes this claim. Page 39 Paragraph 77 reads:
I believe the Debtors' have sufficient Assets to pay administrative expense claims as of the effective date and require at most a short delay of the effective date to allow the monetization of significant assets does not affect such conclusion. Further, I believe confirming the Plan now is in the interest of all stakeholders. The Alternative-a conversion to a Chapter 7-will cause delay in realization of any litigation proceeds, will reduce recoveries and cause erosion of value. In Conclusion, I believe, the plan is feasible and in the best interests of these Estates. 
Not only would a conversion to a Chapter 7 delay the potential litigation recoveries, I believe a conversion to Chapter 7 would eliminate the Six Billion in Net operating losses and tax credits, so I put the probability of a conversion to Chapter 7 at Zero. 
Sears has proposed a settlement with the Administrative expenses claimants but they are not relying on the settlement to be accepted in order to pay the administration claims. Doc 5148 Page 39 paragraph 78 reads in part:
A Successful Administrative expense claims settlement will reduce Administrative Expense Claim burden. But to reiterate, the debtors are not relying on a settlement with administrative creditors to satisfy Administrative Expense claims as required under the plan 
The Confirmation Hearing was moved to October 3, 2019 
The confirmation hearing scheduled for September 27, 2019 was moved back to October 3rd, 2019. (See Document 5232) the order reads that the hearing was rescheduled to allow the admin claim participants to continue negotiating a settlement. Generally speaking this has been a very short Bankruptcy, most cases this size go for years and we are on schedule to have a confirmed plan before the one year anniversary of the filing. This is clearly not an investment for impatient investors, this is a multi-decade investment and I plan to have my Sears Holdings stock (or Successor stock) for life. 
Earlier this year Eddie Lampert said: 
Unlike many other situations where private equity owners simply allowed companies to fail, ESL supported the company for years," "Sears' employees, pension plans and trade creditors are all much better off because of the efforts we made, and continue to make, to keep the business going. And, ESL is not in the business of 'making short term profits.'"
Sears Holdings is embarking on a complex tax reorganization 
This is clearly not a normal Bankruptcy, it is a highly complex tax reorganization. The company has over Six Billion in Net Operating Losses and Tax credits that are very valuable. Because Sears Holdings does not have any operating businesses to use the NOL's,they have not valued them in the current Chapter 11 Plan. The current plan potentially wipes out the common stock holders.(depending upon litigation recoveries)
Once the NOL's are valued via a 382(I)(5) notice or Disclosure Statement, shareholders will receive a significant recovery I estimate that the net value of the NOL's is at least $2.2 Billion Dollars.
To see how complex the tax reorganization is, one only need to look Doc 2507-1 Pages 106-109) All large shareholders/creditors should invest in hiring consultants and/or lawyers that specialize in tax reorganizations and complex Bankruptcy cases involving M&A and controlling shareholders and debt holders. 
Conclusion 
I am invested in Sears Holdings's Bonds, Warrants and Common Stock because of Eddie Lampert, It is not enough to invest in an undervalued company, without the right leader at the helm the opportunities will not be realized, or will be greatly diminished. 
Eddie Lampert has major skin in the game and if we view the Sears entities as a complex adaptive system with anti-fragile capability you will possibly see the huge opportunity that exists with Seritage Growth Properties, Lands End, Sears Hometown and especially Sears Holdings. If you are unwilling to hire the professionals that do understand this investment you will miss it. 
Me and my clients are ardent supporters of Eddie Lampert and we are going to continue to be patient and buy more stock, bonds and warrants as they are at all-time lows. Also,for those that say Eddie Lamperts' Paid in Kind Bonds gives him a superior position to shareholders, I ask them to look at the provision in the PIK Bonds Prospectus under Business Combinations. 
ALL PIK Bonds automatically convert to stock upon a reorganization. If the Sears Holdings Stock is wiped out, so is Eddie's Billions in PIK debt, and there is Zero probability of Eddie wiping out his own Bond debt, this makes no common sense.This is why I am confident that the stock will receive a significant recovery. Eddie's PIK Bonds are essentially common stock, so we are investing with the house. 
Disclosure: I am/we are long SHLDQ.