Here is a 60 minute chart showing today being the buy day for Southwestern Energy (NYSE:SWN). I am not going to go into a lot of technical or fundamental details here. You can join my site if you want more access to my ideas.
I just put 50K on this trade looking for a 10% to 25% gain from this level.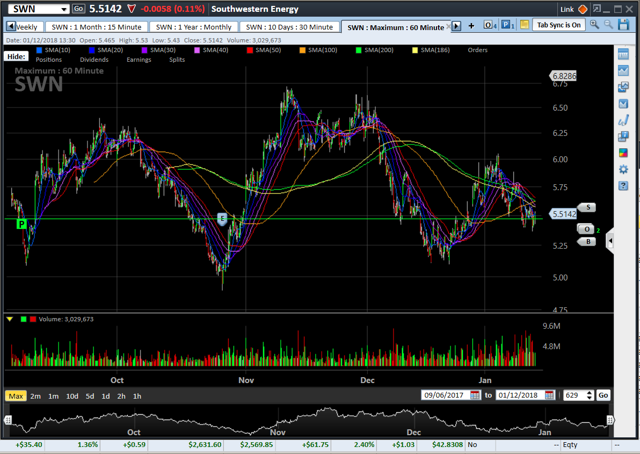 More info to follow. I loaded up sub $5.50 and had an order in at $5.42 that did not fill twice after the plunge to $5.36. In my view this is option expiration manipulation. Next week this could trade back over $6. 
Have a nice weekend.
Disclosure: I am/we are long BP GE SWN CHK LYG SLV.