Yesterday the market tried to shake out holders of Southwestern Energy  (NYSE:SWN) down to $5.21 which was the buy of the month IMO.  Chesapeake Energy (NYSE:CHK) gave a buying opportunity today dropping to $4.02 which is the new floor IMO.
IT is not too late to buy them both now. just don't go heavily on margin to do it. All the best and have a great day.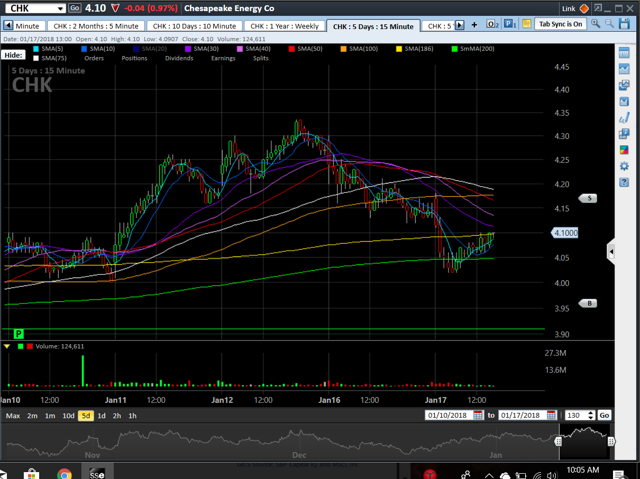 No reason for this sell off today other than fear. 
SWN chart showing a BUY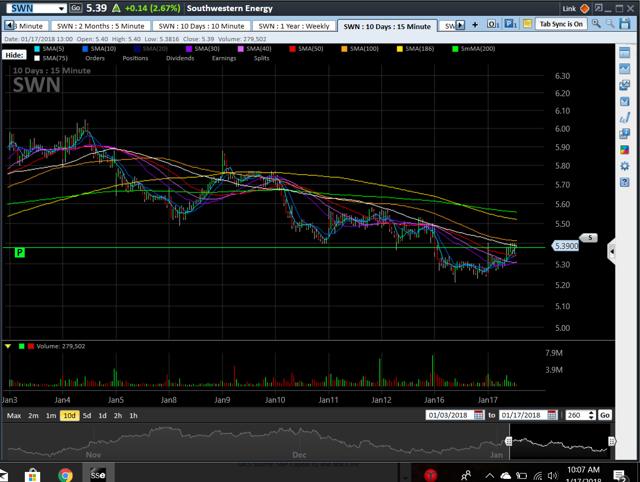 Yesterday at $5.20 and today at $5.26 was your ultimate buy zone. I think this one rallies to $7 soon.
Subscribers to my premium site Bargain Hunter can see my real time trades and timely articles showing different strategies.
Have an awesome day everybody!
Disclosure: I am/we are long SWN CHK.