Chesapeake Energy has been disrespected long enough! Yesterday Citi comes out with a downgrade that makes me chuckle. Sell Chesapeake with a $2 price target? Are you kidding me, who comes up with this stuff? 
A cry for help? Who do these people think they are? We think you should sell (CHK) because oil prices are rising and the company is doing better than they have in years.
WE would like you to sell us your shares because we are upside down 4% in our short position and getting nervous. We need to cover and ride the rally to $7 that is coming to this beaten down stock.  Southwestern Energy (SWN) is the same type of situation. 
BUY weakness in both names and you will be happy 12 months from now when they are both up over 100%.
Enough said.
Chesapeake Energy is a buy and it is now time for a major short squeeze in my opinion.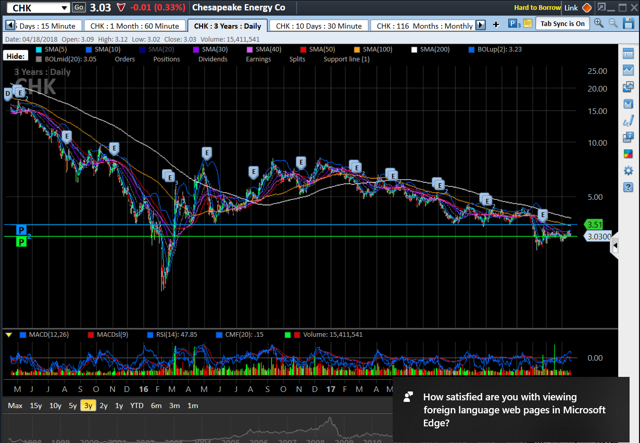 Does anyone really think that Chessapeake is in a situation that would warrant  a $2 price target? Sorry Charlie.
Oil is not $32, Chesapeake is not going BK. 
Today is an opportunity. I am buying more CHK right here and now. I am looking for a gap up and rally to $5 at any time. You have to be in it to win it.
Have a nice day.
Disclosure: I am/we are long chk, SWN.