Investors are capitulating on Cloudera (CLDR) this morning after a $.10 cent earnings beat and a slight revenue miss.
Beware of headlines
They do not tell the whole story.
Actually the call was not as bad as the market is pricing the stock. They beat the whisper number by a dime.
Here is the consensus number from earningswhiper.com.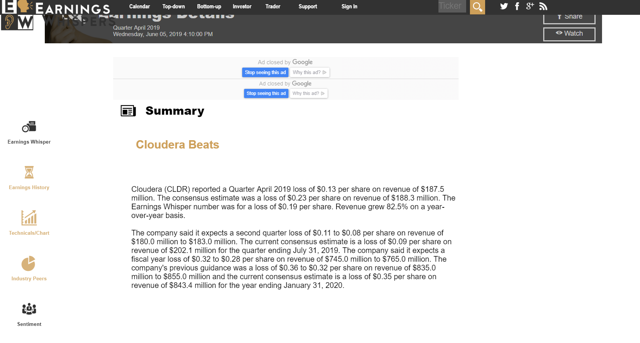 Here is a 2 year chart that I am buying today.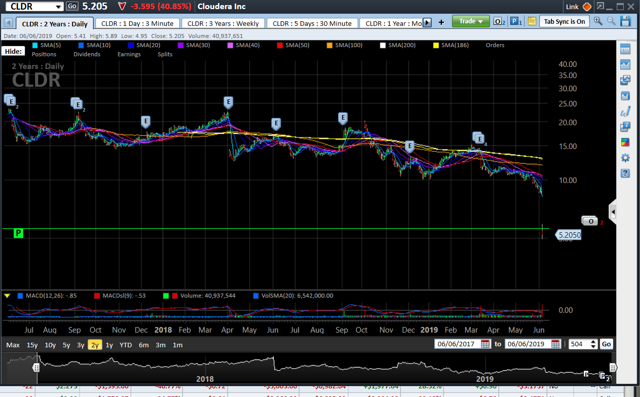 Look, I am not an expert on tech, but I do know markets. If your looking for a cloud play that has potential but is mispriced because of current overblown fears then this might be a good trade for you.
I would not fall in love with the name, but it should rebound 15% to 25% from the low of today at $4.95.
This may take a quarter or two before a turn around but if management can meet current expectations the stock should trade back over $9 by late September.
I would not chase it past $5.50 but I do like the risk reward here.
Trade accordingly.
Disclosure: I am/we are long CLDR.