Back in December 2012, Pearson media (NYSE:PSO) announced an $89.5 million investment in Nook Media, the Barnes and Noble (NYSE:BKS) and Microsoft (NASDAQ:MSFT) subsidiary, in order to develop new educational products. I have uncovered strong evidence that the first product of this partnership, a digital education platform known as Yuzu, is set to launch tomorrow.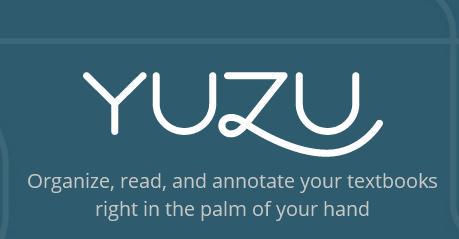 By strong evidence, I mean that Barnes and Noble has set up an Eventbrite invitation for a Yuzu launch and hiring event on the nook campus tomorrow from 6:30 pm to 9:00 pm. Also, there is a twitter account for YuzuBN, there is at least one Linkedin post hiring specifically for Yuzu.
And, oh yeah, the Yuzu product website is already up and running, I've registered an account and played around a bit with the web app.
So, I'm pretty sure on this one.
Here are the details:
The Yuzu app is a textbook reading app and store that will be replacing the existing Nook Study app. It will be available initially as an iPad app and as a web app and will support textbook rentals as well as textbook purchases. The e-textbooks are epub3 and/or PDF, but will not be compatible with existing Nook or Nook Study books. The Nook study app will remain available for existing users.
The main features of the app appear to be simply reading, organizing books by course and term, adding various types of notes and highlighting, and adding bookmarks (called flags), and searching notes and text.
Instructional videos demonstrating the new features can be found:
https://customercare.yuzu.com/hc/en-us
Barnes and Noble has a wide moat in the educational market due to their direct contracts with Universities, which in many cases actually own the campus bookstore location and receive a percentage of sales. This arrangement leads colleges to take steps to ensure students make purchases from the official bookstore.
With physical textbooks, the right of resale has historically ensured that students can bypass the official bookstore to purchase used books from non-affiliated providers such as Amazon (NASDAQ:AMZN) and Chegg (NYSE:CHGG). But the right of resale does not exist with digital books. Colleges with Barnes and Noble contracts can potentially force students to buy from them. Chegg and Amazon are also launching digital initiatives, but there is a very real possibility that colleges with existing Barnes and Noble contracts will not support competing platforms.
Disclosure: I am long BKS.