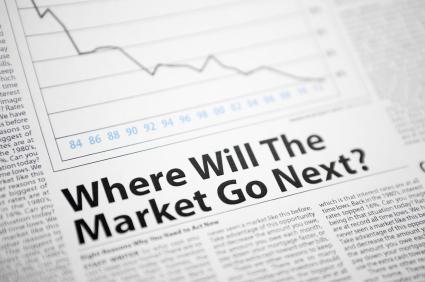 While the white metal had a positive start to the week, rising to a high of $24.59 on Monday, it was not able to sustain that price, closing at $24.24 on Tuesday. Then, as traders flipped their calendars to May, silver flopped, taking an abrupt downward turn and hitting $23.30 midday.
The drop was in part due to the Federal Reserve's statement that it will continue buying $85 billion in bonds each month, according to Reuters. The Fed also noted that it is prepared to alter this spending depending on how the economy fares.
A report showing a slowdown in Chinese manufacturing for the month of April was also partially responsible for the decline, states the Associated Press. Though silver predominantly acts as a precious metal, it is also used in electronics and thus is affected by industrial factors.
Silver recovered some of its losses in Wednesday's afternoon trade, rising $0.56, to $23.86, but ultimately was unable to continue at that price, closing the day at $23.47.
Thursday, silver jumped to $23.94, fell to $23.78, then evened off, falling into the $23.85 range.
The white metal closed Thursday at $23.79 in New York.
HSBC cuts silver forecast for 2013 and 2014
Last Friday, HSBC reacted to the recent drop in gold and silver prices, lowering its outlook for both metals for this year and next. The bank reduced its 2013 silver forecast to $26 per ounce from $33 and dropped its 2014 forecast to $27 from $31, Reuters reported.
It noted that increasing mine output, particularly in Latin America and China, is likely to be one factor that keeps silver prices low.
However, James Steel, precious metals analyst at HSBC, commented that the bank is "optimistic that prices will go higher based on a likely increase in industrial demand in line with HSBC's macroeconomic forecast and a recovering global economy," as per The Wall Street Journal.
American Eagle silver coins selling like hotcakes
April sales of silver American Eagle coins were 169 percent higher than last year, with 4,087,000 ounces sold, Mineweb reported. "Year-to-date sales of 18,310,000 have never been achieved so soon in a year. Last year sales did not top 18.3 million until July 16," Mineweb quoted Coin News as stating.
Arizona bill to make silver, gold legal currency moves forward
On Tuesday, SB 1439, a bill that proposes making silver and gold legal tender in Arizona, was approved by the state's senate, leaving it up to Governor Jan Brewer to give the go ahead on the proposal, CBS News reported.
Late Thursday, Governor Brewer vetoed the bill, commenting, "I believe the provisions in this legislation need to be more carefully examined and there should be prior coordination with those government agencies tasked with the oversight of these transactions."
Unless Arizona's legislature decides to override Brewer's veto, Utah will remain the only US state that accepts the two precious metals as currency.
Company news
First Majestic Silver (TSX:FR,NYSE:AG)finished the expansion at its Mexico-based La Guitarra silver mine, commenting that the processing plant's capacity has increased by 40 percent, to 500 tons per day from 350. The company now plans to create a new leaching circuit for the silver-gold concentrate currently being produced at the site.
Focus Ventures (TSXV:FCV)began drilling at its El Reventon silver-gold project, also located in Mexico. Work will start at the Estrella area, "where at least five mineralized breccias and veins have been discovered over an area of roughly 700m long x 250m wide," a company press release notes.
Focus holds an option agreement with International Northair Mines (TSXV:INM) through which it can earn a 65-percent interest in the El Reventon project subject to various conditions.
In completing a re-assay program at its California-based Cahuilla project, Teras Resources (TSXV:TRA) significantly increased the project's silver content. That could result in a substantial increase in the company's silver resource.
"The four acid digestion analyses for all three labs combined are 41% greater than the original two acid digestion assays, which could result in a substantial increase in our silver resource," the company's press release states.