Making Money vs. Tracking an Index
When I left my 18-year career to start investing full-time I began by benchmarking my performance to indexes like the S&P 500 and the Russell 2000. That is what the professional investment managers do, so I followed along. After a number of months the indices were up, then down. My portfolio was up, then down with them. I was not happy with the results and found zero satisfaction jumping in with everyone else: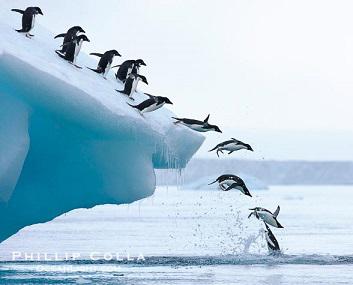 So I changed my approach and my yardstick. I wanted to make money and have fun doing it. I stopped comparing my results to market indexes and began comparing to what investors would expect a startup business to return to them.
My objective is to increase and protect capital at a rate higher than I did in my former career as a management consultant. Ideally I will do that consistently in the timeframe and with the downside risk I set, regardless of what the overall market is doing in the interim. While it may feel good to be down less than the market in a downturn, this does not meet my objective of increasing and protecting capital. While it may feel bad to be up less than the market is up, I am happy as long as I am protecting and increasing capital to my expectations.
Tracking or beating an index is not my goal. If it were, I would just buy diversified Vanguard funds, rebalance them semi-annually, and do more of what I enjoy with my kids: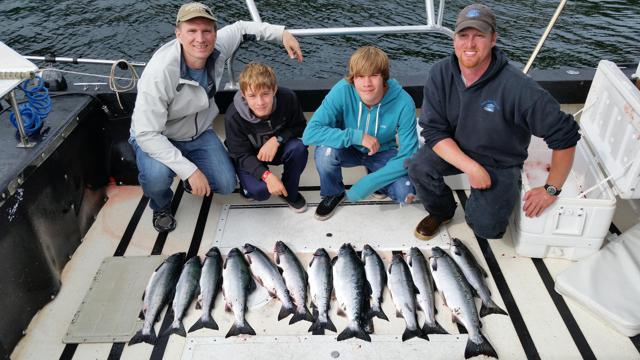 That simple philosophy, treating my investments like a profit-seeking business with its own unique strengths, rather than a Xerox machine trying to copy or improve on some arbitrary index, has made a huge difference in my results and in my personal satisfaction.
My Favorite Business Management Book
Early in my career I read 'Good to Great' by Jim Collins to improve my consulting and management skills. I loved the book. It resonated with my own experience working at many large companies as a consultant, seeing what made some companies more successful long-term, and what made our consulting company great.
Good to Great's Flywheel Effect, Hedgehog Concept, Who Before What and Stop Doing List are simple yet profound concepts to make a business great. These aren't significant subjects in business school and you won't hear many CEO's talking about them. When I research a company for investment I look for these characteristics. Some of my best short ideas are companies with management teams who work opposite to these principles.
The Joy of Creating
As for my own personal investment fund, I want to follow the Good to Great mantras:
1) Flywheel Effect - Flywheel momentum can carry a force applied today far into the future. I seek investment strategies that are repeatable. Once I find a repeatable strategy that works, I can continue to use it in the future. Adding new strategies pushes the flywheel faster, with more capacity for capital and better returns. Prior momentum continues as more force and speed are added.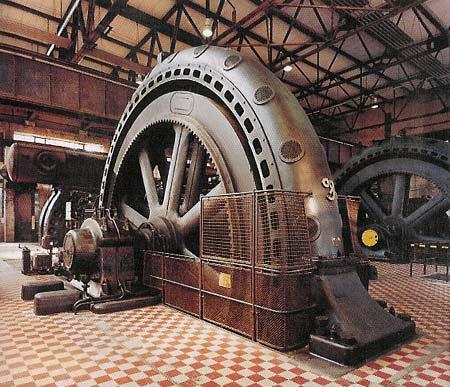 Other people can add momentum too. I am on Seeking Alpha because I am looking for others to add to and benefit from this flywheel effect. I find a lot of good investors pushing the flywheel here.
2) Hedgehog Concept - From the above Good to Great link:
An ancient Greek parable distinguishes between foxes, which know many small things, and hedgehogs, which know one big thing. All good-to-great leaders, it turns out, are hedgehogs. They know how to simplify a complex world into a single, organizing idea-the kind of basic principle that unifies, organizes, and guides all decisions. That's not to say hedgehogs are simplistic. Like great thinkers, who take complexities and boil them down into simple, yet profound, ideas (Adam Smith and the invisible hand, Darwin and evolution), leaders of good-to-great companies develop a Hedgehog Concept that is simple but that reflects penetrating insight and deep understanding.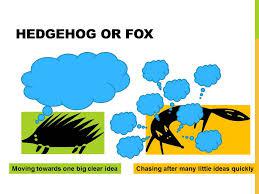 Warren Buffet is famous (and very wealthy) due to a few hedgehog concepts he has followed relentlessly for 50+ years (e.g., value investing, self-reliant analysis, etc.). My hedgehog concept is simple:
Better data and unique analysis lead to better results.
I use first source data wherever possible. Some of my best investments are effectively arbitrage between what 2nd and 3rd parties are saying about a company vs. what the company is saying about itself (1st source). Here is a prime example. For non-Pro subscribers, Hyperdynamics (then NYSE:HDY, now OTC:HDYN) put out a press release in April 2014 saying legal action from a pivotal partner was being resolved, as if their partner was trying to resolve the problem with them. News organizations and investors (2nd and 3rd source) stated that both companies were committed to fixing the problem, which pushed the stock higher. While the company's own statements (1st source) were clearly trying to convey this message, careful reading of the company's releases indicated that their partner was not cooperating. I took a short position. The stock fell 80% over the next 7 months. WHX, WHZ, and GNCO were similar 1st vs. 2nd source arbitrage opportunities, all on the short side.
Use Simple Hedgehog Concepts Applied to a Complex World
On the long side, I am currently invested in strong smaller cap oil and gas companies (TGA, GTE, LNREF and others) who will survive the energy downturn and thrive when oil prices recover, if they aren't bought out first. These investments are based on a simple hedgehog concept I learned from reliable first sources when I worked at Shell, BP, Bear Stearns / JP Morgan Commodities and ExxonMobil: the marginal cost of oil production is $60-$70 within current world demand ranges. Despite extreme price fluctuations and world-impacting events, oil is still fundamentally a regular commodity. Oil prices will mean-revert to the marginal cost of production given a certain demand over time. I can safely buy quality oil companies when oil prices are near or below $45 and I can safely short speculative or over-leveraged oil companies when oil prices are near or above $100, as long as I am willing and able to wait long enough and I am confident world demand will remain within a certain range.
How do I leverage hedgehog concepts like this in a flywheel effect way in investing? I collect large amounts of unique, first-source financial data across all equities in a large database and analyze it relentlessly for repeatable strategies. Once I find a working, repeatable strategy, I automate that strategy and move on to find the next one.
3) Who Before What - Early on my algorithms identified Seeking Alpha as a place with, well, alpha. I quickly found that this was a result of the people on Seeking Alpha. Generally, I want to invest alongside many of Seeking Alpha's contributors and readers. Many of my ideas for new, repeatable strategies come from Seeking Alpha. While I do my own research prior to any investment, it's not always the 'what' they are saying, but who is saying it. The same goes for company management: their history (past actions and results) says more about them vs. what they are saying right now.
One of my goals is to foster a forum within Seeking Alpha to generate and share new repeatable strategies, leveraging the data I have curated. I want to be on the bus with the best, even (especially) if they are better than me.
4) Stop Doing List - This one is easy when it comes to investing. When I develop a strategy that works in back-testing, but doesn't work in real life, I stop it! Measurement is easy. The pain of losses makes it easy to stop. I have stopped far more strategies than I have continued. The ratio is about 5 to 1. I don't view these as failures. I view them as one step closer to the next working strategy. And because I repeat the working strategies, they quickly make up for the one-time failed ones.
This 'stop doing list' also applies to: approaches to finding strategies, effective work vs. wasted time, useful vs. useless data, who to follow on Seeking Alpha, how to make my wife and kids happy, etc.
What's Next
I plan to share more of the ideas generated by the data and algorithms I have created. My 2014 Seeking Alpha articles began with output from the algorithms, and were a tiny subset of the ideas generated. My hope is that others here at Seeking Alpha will find it valuable and add to the research I do on my own to get to the bottom of each thesis faster. I also hope that readers will help generate new ideas and repeatable strategies.
I am currently working on replicating the entire SEC EDGAR database. Natural language processing capabilities will enable sifting corporate events into categories (e.g., bankruptcy, guidance, M&A, tender offers, rights offerings, spin-offs, etc.) and auto-analyzing many of them up front before researching them manually. The hope is that this will identify more repeatable strategies based on recurring company and investor behavior.
If you are interested in receiving the list of corporate events, the output of my algorithms, helping research them and generating new ideas and strategies, please drop me a note.
Sincerely,
Mike Cutler
P.S. While past SA articles I wrote were energy related building on my research strength in that field, the data and algorithms identify any equity in any industry, not just energy. Many of the ideas are biotech, clean energy, banks, special situations, foreign economies (e.g., Greek and Russian oriented shorts were prominent a while back, China recently), tech, etc. I will never be an expert in these diverse fields, leaving much of my algorithms' output of little use to me. My hope is that other SA members with diverse backgrounds might better leverage the work I have done.
If you liked this, you might like my Instablogs.
Disclosure: I am/we are long TGA, GTE, LNREF.
Additional disclosure: I may enter or exit these and other referenced positions at any time.