The aerospace industry is quite a closed industry, hard to get in and even harder to get a proper view on if you don't have an engineering background or haven't been following the industry for years. Since 2013, I have brought my engineering background and the benefits of following the industry for years in play for readers here on Seeking Alpha. Recently cracks have started to occur in the way Seeking Alpha values industry experts (not just limited to my field of expertise). I talked about it here as well as some ways you can support my efforts (even donations are accepted).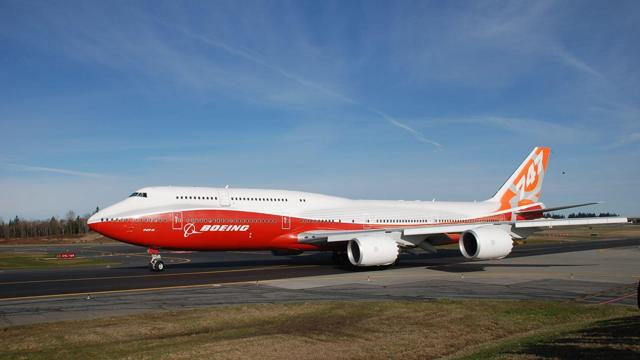 The long story short, what I earn on Seeking Alpha I have always put it back in the platform by enabling myself to expand coverage. That is becoming problematic now with pressure on online publishing.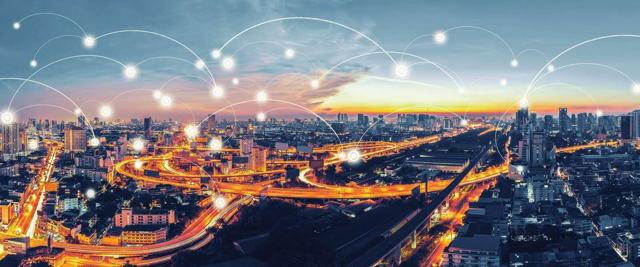 I love sharing my views on the commercial aircraft market and I have always aimed at providing articles that are building blocks that should lead to you, the reader, getting a better idea of a company, aircraft program or prospect. What I have covered is broad, because I recognize that what I write about is influenced by a lot of dynamics and isn't captured just by a dividend yield, a P/E ratio or earnings analysis. There is one commercial aircraft market, but every country or region has different needs. If we zoom from market level to company level, each aircraft has their own program with challenges, backlogs and production rates… it is something I also have analyzed. Each aircraft has competitors and certain efficiencies… also that is something I analyzed and aimed to expand this year. We can go on, but from earnings results to aircraft program to demand to orders to deliveries to competitive analysis… I have always provided those insights free of charge and exclusively on Seeking Alpha and probably somewhat unique as well. That's changing…
Half of the goods but still good…
Aerospace isn't easy to write about, especially if you touch the subjects that readers often have questions about because they cannot find the answers elsewhere. It takes hours to do research and another few hours to properly put those results in an article that doesn't read like a report in engineering school. Because finding aerospace reports that are in-depth or easily understandable is not easy, my schedule for the full year tends to be full before the year has even started. It requires me to allocate more time to writing articles than to my job as an executive manager at a creative agency. In the old set up, I capped the number of articles per month to 18 articles on Boeing (BA) and Airbus (OTCPK:EADSF). It allowed me to work through the long list of requested articles, next to regular coverage and news events.
With the new payment arranged I am forced to make changes to this cap. Effective this month, the cap has been lowered to 9-10 articles on the regular platform and we are prioritizing publishing on the AeroAnalysis Marketplace service.
What you will get during the month:
1 orders and deliveries report for Boeing with market value using our pricing table (Pricing table available for premium subscribers).
1 orders and deliveries report for Airbus with market value using our pricing table (Pricing table available for premium subscribers).
1 monthly article on the order battle between Boeing and Airbus.
Boeing news summary.
Once every quarter: Boeing 787 deferred balance (2x), Boeing earnings preview, Boeing earnings discussion and Airbus earnings discussion.
A mix of news driven articles and premium articles (that are being brought down to regular level in terms of content)
Premium coverage: Good but better... a lot better
Our focusing is shifting towards premium coverage? Why? Partially because what Seeking Alpha has put in place to compensate regular coverage and partly because subscriptions allow me to more efficiently grow coverage.
The Marketplace Service is not just a place where you will see new content appearing, it's a mix of things I have on offer for my readers and includes:
Estimated sales prices from the Boeing 737 all the way up to the Airbus A380.
Boeing 797 hasn't been launched yet? We already covered it extensively and will continue doing so in the near future.
Competitive analysis for aircraft… think Boeing 787 versus Airbus A330 or Airbus A350.
Our view on new aircraft developments and their importance to jet makers.
Case studies… Often valued around $50, but you get them for free if you subscribe to the Marketplace service.
My trades
My ideas
Your ideas, tell me what you would like to have researched and we might put an article together on that as well.
Live Chat! You can directly chat with me with if you have any questions or want to discuss ideas wit me or other premium subscribers.
Access to all our past content… so also the 550+ articles on the regular platform that Seeking Alpha has made part of it new Pro offering. Interested in our regular content? You get it at a better price via the Premium subscription.
How much does it cost?
Not a lot really. At least not for what you are getting. The annual subscription is $280 per year or $23,33 per month or $0.76 per day… so it's dirt cheap really. So if aerospace coverage is so unique, why is your marketplace service priced so low? Because I want as much people to join rather than having it priced let's say 2-3 times as much with only a few people joining. I want the platform to be easily accessible for somebody with a relatively modest wallet and portfolio. If you want to pay monthly, it's also not a problem… it is priced slightly higher at just $35 per month.
Considering what is part of this subscription, the fees are relatively low. The subscription is currently priced at less than the price of 1 Boeing share. If you own multiple shares of aerospace industry companies, this is an extremely low pricing to keep yourself up to date on product, market and prospects.
In case you were wondering about how some of the stocks have performed, since I've tipped them:
| | |
| --- | --- |
| Company | Return |
| Boeing | +238% |
| Ryanair (RYAAY) | +112% |
| Airbus | +138% |
These are just 3 ideas that have performed extremely well, but it shows how even in the aerospace and airline industry we were able to make some extremely good calls. 
So you might even end up making some money from the premium trading ideas!
Ok, tell me how do I join?
You can join by following the following link. Free trials are open so you get a free taste of the AeroAnalysis experience and we even have some special discounts on our case studies for trial members! In the coming days, I will start ramping up premium coverage so you are encouraged to enroll today!
A final word from Dhierin
Of course not all of you are going to subscribe and I do understand that not all of you are interested to do so. If it was up to me, most of my content would be freely available… but online publishing is a tough business and subscriptions allow for some consistency in the payout scheme which I think will positively work out for my ability to grow the coverage and the marketplace. I would appreciate it a lot if you support my efforts to continue covering the aerospace industry either by joining the marketplace service or purchasing case studies from the AeroAnalysis website that might interest you. The revenues generated from subscription fees is actively reinvested in keeping our coverage up to standard and expand it where possible. The articles I have written are read by the big names in the aerospace industry, so I must be doing at least 1 thing right and I hope that 1 thing is enough for you to consider supporting our coverage via the Marketplace.
Disclosure: I am/we are long BA, EADS.