http://echovectorvest.blogspot.com/2013/11/gld-otaps-with-lfour-otaps-124.html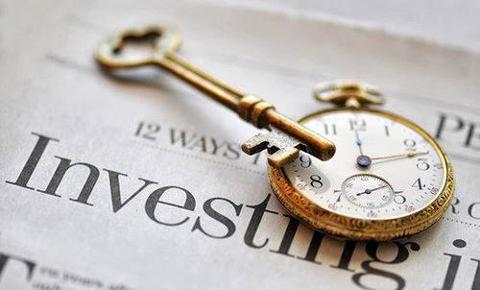 ECHOVECTORVEST - PROTECTVEST AND ADVANCEVEST BY ECHOVECTORVEST MDPP PRECISION PIVOTS - INCLUDING MOTION DYNAMICS AND PRECISION PIVOTS MODEL ALERTS, OTAPS SIGNALS, CHART ILLUSTRATIONS, ANALYSIS, AND COMMENTARY IN REAL-TIME.
"Positioning for change; staying ahead of the curve; we're keeping watch for you!"
THE ECHOVECTORVEST MARKET PRICE PIVOTS FORECASTER AND POSITION MANAGEMENT NEWSLETTER
Currently a regularly updated FREE online newsletter providing valuable and timely market price path analysis and price forecast charts, advanced market price echovectors and echovector price echo-back-dates, advanced forecast echovector price pivot points, key echovector price inflection points, and advanced coordinate forecast echovector support and resistance vectors for select stocks, bonds, commodities, currencies, and emerging markets composites, with a strong focus on select, proxying and indicative futures and ETF instruments in key markets.

OUR RESEARCHING VIEWERSHIP NOW INCLUDES VIEWS FROM OVER 75 COUNTRIES AROUND THE WORLD! TOTAL VIEWS NOW INCLUDE REGISTERED VIEWS FROM...
Argentina/ Australia/ Austria/ Bangladesh/ Belarus/ Belgium/ Belize/ Bermuda/ Brazil/ Burma/ Canada/ Chile/ China/ Columbia/ Costa Rica/ Croatia/ Cyprus/ Czech Republic/ Ecuador/ Egypt/ Estonia/ France/ Finland/ Germany/ Greece/ Guam/ Guernsey/ Hong Kong/ Hungary/ India/ Indonesia/ Iraq/ Ireland/ Israel/ Italy/ Jamaica/ Japan/ Jordan/Kazakhstan/ Korea/ Latvia/ Lithuania/ Malaysia/ Mexico/ Namibia/ Nepal/ Netherlands/ New Zealand/ Nigeria/ Norway/ Panama/ Pakistan/ Philippines/ Poland/ Portugal/ Romania/ Russia/ Saudi Arabia/ Serbia/ Singapore/ Slovakia/ South Africa/ Spain/ Sweden/ Switzerland/ Taiwan/ Thailand/ Trinidad and Tobago/ Turkey/ Ukraine/ United Arab Emirates/ United Kingdom/ United States/ Uzbekistan/ Venezuela/ Vietnam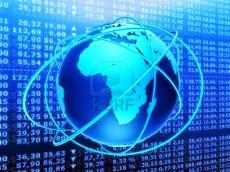 PROTECTVEST AND ADVANCEVEST BY ECHOVECTORVEST MDPP PRECISION PIVOTS ARTICLES HAVE APPEARED IN PUBLICATION OR IN SYNDICATION IN YEAR 2013 AT

Nasdaq, CNBC, MSN Money, Yahoo Finance, MarketWatch, Reuters, Barrons, Forbes, SeekingAlpha, BizNewsToday, Benzinga, Business Insider, Daily Finance, StreetInsider, Top10Traders, Fixed Income and Commodities, EchoVectorVEST, Financial Visualizations, YCharts, XYZ Trader Systems, ZeroHedge, Predict WallStreet, Financial RoundTable, Financial Board Central, Bullfax, BizWays, The Finance Spot, Business News Index, Regator, Streamica, BusinessBalla, Finanzachricten, StockLeaf, News Now UK, The Economic Times, Finance Pong, Seeking Alpha Japan, Gold News Today, GoldPivots, AurumX, Sharps Pixley News, Royals Metal Group, A-Mark Precious Metals, Sterling Investment Services, Austin Rare Coins and Bullion, Gold Trend, GoldPrice Today, Gold Rate 24, Check Gold Price, Silver Price News, Silver News Now, Silver Phoenix 500, Silver News, Silver Price, Silver Prices Today, Precious-Metals, VestTrader, Value Forum, Coin Info, Investment Four You, AidTrader, Trend Mixer, Indonesian Company, SiloBreaker, ETF Bannronn, SportBalla, Trading Apples, US Government Portal, Do It Yourself Investor, News Blogged, and others.

See Also Related Web Sites and Blog Sites:
market-pivots.com, stock-pivots.com, dowpivots.com, spypivots.com, goldpivots.com, oilpivots.com, bondpivots.com, dollarpivots.com,currencypivots.com, commoditypivots.com, emergingmarketpivots.com, etfpivots.com, echovectorpivotpoints.com, andseekingalpha.com/author/kevin-wilbur/instablog/tag/echovectorvest.

"For any base security I at price/time point A, A having real market transaction and exchange recorded print price p at exchange of record print time t, then EchoVector XEV of security I and of time length (cycle length) X with ending time/price point A would be designated and described as (I, Apt, XEV); EchoVector XEV's end point is (I, Apt) and EchoVector XEV's starting point is (I, Ap-N, t-X), where N is the found exchange recorded print price difference between A and the Echo-Back-Date-Time-And-Price-Point of A, being (A, p-N, t-X) of Echo-Back-Time-Length X (being Echo- Period Cycle Length X).
A, p-n, t-X shall be called B (or B of I), being the EBDTPP (Echo-Back-Date-Time-And-Price-Point)*, or EBD (Echo-Back-Date)*, or EBTP (Echo-Back-Time-Point) of A of I.
N = the difference of p at A and p at B (B being the 'echo-back-date-time-and-price-point of A found at (A, p-N, t-X.)
And security I (I, Apt, XEV) shall have an echo-back-time-point (EBTP) of At-X (or I-A-EBTP of At-X; or echo-back-date (EBD) I-A-EBD of At-X): t often displayed on a chart measured and referenced in discrete d measurement length units (often OHLC or candlestick widthed and lengthed units[often bars or blocks]), such as 1-minute, 5-minute, 15-minute, 30-minute, hourly, 2-hour, 4-hour, 6-hour, 8-hour, daily, weekly, etc."
DEFINITION: ECHOVECTOR PIVOT POINTS: CLICK HERE
SCROLL DOWN TO VIEW THE ECHOVECTOR ANALYSIS CHARTS OF THE DAY
FOR ADDITIONAL CHARTS AND ANALYSIS BY ECHOVECTORVEST CLICK HERE

DIRECT LINKS TO RECENT AND SELECT TOPICS, ARTICLES, POSTS, ANALYSIS, AND COMMENTARY

CURRENT POST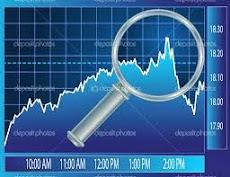 ANALYSIS, ALERTS, OTAPS SIGNALS, CHART ILLUSTRATIONS, AND COMMENTARY

Friday, November 8, 2013
GLD OTAPS WITH LFOUR OTAPS 124. RIGHT ON TARGET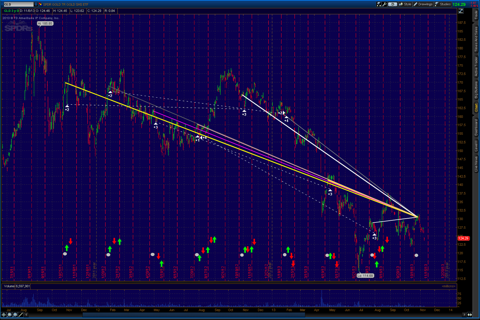 SEE
ALERT:
http://echovectorvest.blogspot.com/2013/10/gld-right-on-targt-otaps-alert.html
PRICE MAP (EVV FRAMECHART):
http://echovectorvest.blogspot.com/2013/10/gld-right-on-targt-otaps-alert.html
Posted by BY ECHOVECTORVEST MDPP PRECISION PIVOTS at 10:32 AM
___________________________________________________________

PROTECTVEST AND ADVANCEVEST BY ECHOVECTORVEST MDPP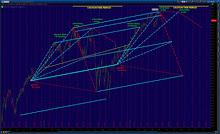 BY ECHOVECTORVEST MDPP PRECISION PIVOTSProviding Forecasting and Trade Management Technology, Analysis, and Education Consistent With More Than Doubling the Portfolio Position Value of The Major Market (Dow 30 Industrials, DIA ETF) From Mid-2007 to Early 2009!... More Than Doubling Again from Early 2009 through 2010!... Then More Than Doubling Again in 2011!... And Then More Than Tripling Again in 2012!... "Positioning for change, staying ahead of the curve, we're keeping watch for you!"
Special Notations

EchoVector Theory is a price pattern impact theory. EchoVector Analysis is an advanced technical analysis methodology. EchoVector Analysis is also presented as a behavioral economic application and securities analysis tool in price pattern theory and in price pattern behavior, study, and forecasting, and in securities analysis and price analysis and in securities price speculation.

EchoVector Pivot Points, special contributions to the field of technical analysis, are a technical analysis tool and application within EchoVector Analysis, and derived from EchoVector Theory in practice.

Kevin John Bradford Wilbur is the postulator of EchoVector Theory, the creator of EchoVector Analysis, and the inventor of EchoVector Pivot Points.

Copyright 2013 EchoVectorVEST MDPP Precision Pivots

 
Blog Archive