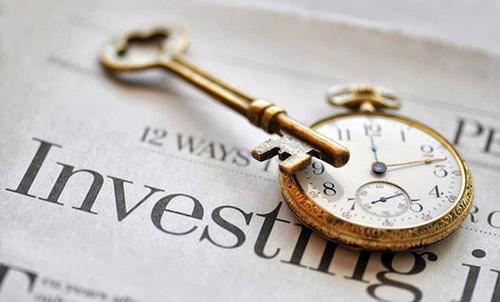 ECHOVECTORVEST - PROTECTVEST AND ADVANCEVEST BY ECHOVECTORVEST MDPP PRECISION PIVOTS - INCLUDING MOTION DYNAMICS AND PRECISION PIVOTS MODEL ALERTS, OTAPS SIGNALS, CHART ILLUSTRATIONS, ANALYSIS, AND COMMENTARY IN REAL-TIME.
"Positioning for change; staying ahead of the curve; we're keeping watch for you!"
THE MARKET PIVOTS FORECASTER AND POSITION MANAGEMENT NEWSLETTER
and
THE ETF PIVOTS FORECASTER AND POSITION MANAGEMENT NEWSLETTER
and
THE E-MINI FUTURES PIVOTS FORECASTER AND POSITION MANAGEMENT NEWSLETTER
and
THE OPTION PIVOTS FORECASTER AND POSITION MANAGEMENT NEWSLETTER
in association with
THE FINANCIAL MARKETS ECHOVECTOR PIVOT POINT PRICE FORECASTER AND ACTIVE ADVANCED POSITION AND RISK MANAGEMENT NEWSLETTER
FREE ONLINE VERSIONS (CONSOLIDATED SITE)
Currently regularly updated and FREE online version market newsletters providing valuable and timely market price path analysis and price forecast charts and potential price pivot timing indicators, advanced market price echovectors and echovector price echo-back-dates, advanced forecast echovector price pivot points, key echovector price inflection points, and advanced coordinate forecast echovector support and resistance vectors for select stocks, bonds, commodities, currencies, and emerging markets composites, with a strong focus on select, proxying and indicative futures and ETF instruments in key markets.

BY THE MARKET ALPHA BRAND NEWSLETTERS GROUP AND BY BRIGHTHOUSE PUBLISHING

OUR RESEARCHING VIEWERSHIP NOW INCLUDES VIEWS FROM OVER 80 COUNTRIES AROUND THE WORLD! TOTAL VIEWS NOW INCLUDE REGISTERED VIEWS FROM...
Afghanistan/ Argentina/ Australia/ Austria/ Bahamas/ Bangladesh/ Belarus/ Belgium/ Belize/ Bermuda/ Brazil/ Burma/ Cambodia/ Canada/ Chile/ China/ Columbia/ Costa Rica/ Croatia/ Cyprus/ Czech Republic/ Denmark/ Ecuador/ Egypt/ Estonia/ France/ Finland/ Germany/ Greece/ Guam/ Guernsey/ Hong Kong/ Hungary/ India/ Indonesia/ Iraq/ Ireland/ Israel/ Italy/ Jamaica/ Japan/ Jordan/ Kazakhstan/ Korea/ Latvia/ Lithuania/ Luxembourg/ Malaysia/ Mexico/ Moldova/ Mongolia/ Morocco/ Namibia/ Nepal/ Netherlands/ New Zealand/ Nigeria/ Norway/ Panama/ Pakistan/ Peru/ Philippines/ Poland/ Portugal/ Romania/ Russia/ Saudi Arabia/ Serbia/ Singapore/ Slovakia/ South Africa/ Sri Lanka/ Spain/ Sweden/ Switzerland/ Taiwan/ Thailand/ Trinidad and Tobago/ Tunisia/ Turkey/ Ukraine/ United Arab Emirates/ United Kingdom/ United States/ Uzbekistan/ Venezuela/ Vietnam


PROTECTVEST AND ADVANCEVEST BY ECHOVECTORVEST MDPP PRECISION PIVOTS ARTICLES HAVE APPEARED IN PUBLICATION OR IN SYNDICATION IN YEARS 2013 OR 2014 AT

Nasdaq, CNBC, MSN Money, Yahoo Finance, MarketWatch, Reuters, Barrons, Forbes, SeekingAlpha, Market Pivots Forecaster, BizNewsToday, Benzinga, Business Insider, Daily Finance, StreetInsider, Top10Traders, Fixed Income and Commodities, EchoVectorVEST, Financial Visualizations, YCharts, XYZ Trader Systems, ZeroHedge, Predict WallStreet, Market-Pivots, Financial RoundTable, Financial Board Central, Bullfax, BizWays, BizFeedz, StockFlash, MoneyShow, TradingView, Investor Hangout, StockPicksExpert, The Finance Spot, Business News Index, Regator, Streamica, BusinessBalla, Finanzachricten, StockLeaf, News Now UK, The Economic Times, Finance Pong, Seeking Alpha Japan, Yahoo Finance Australia, Yahoo Finance New Zealand, Yahoo Finance Canada, Yahoo Finance Singapore, Gold News Today, GoldPivots, Casey Research, AurumX, Sharps Pixley News, Royals Metal Group, A-Mark Precious Metals, SBG Direct, Horizontal Metals, GoldSilverMoney, Sterling Investment Services, Prompto Capita, Silver Investor Weekly, Austin Rare Coins and Bullion, GoldPivots, Gold Trend, GoldPrice Today, Gold Rate 24, Check Gold Price, Gold Investor Weekly, Silver Price News, Silver News Now, Silver Phoenix 500, Silver News, Silver Price, Silver Prices Today, SilverPivots, Precious-Metals, VestTrader, Value Forum, Coin Info, Investment Four You, AidTrader, Trend Mixer, Indonesian Company, SiloBreaker, ETF Bannronn, SportBalla, Trading Apples, Skeptical Market Observer, Pension Plus, Fixed Income And Commodities, Collateral Finance Corporation, One Page News, EarthBlogNews, NewsFlashy, Veooz News, Wopular, Open Box Experiment, US Government Portal, Do It Yourself Investor, The Atlanta Journal Constitution, News Blogged, and others.

PROTECTVEST AND ADVANCEVEST
BY ECHOVECTORVEST MDPP PRECISION PIVOTS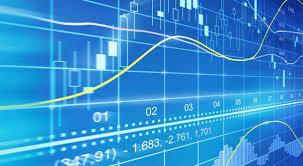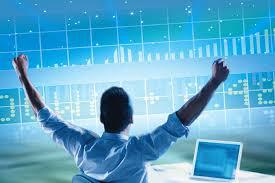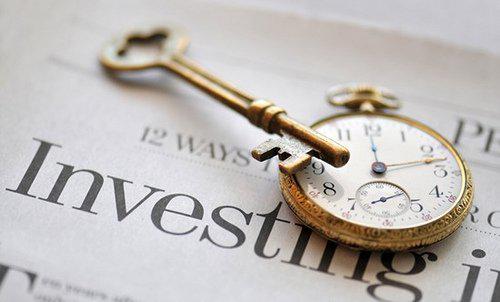 "Positioning for change, staying ahead of the curve, we're keeping watch for you!"

FOR LAST MONTH'S SELECT POSTS, FORECASTS, FRAMECHARTS, ALERTS, POSITION MANAGEMENT STRATEGIES, ACTIVE ADVANCED POSITION MANAGEMENT TRADENOTES, COMMENTARIES, ARTICLES, AND PAST POST SUMMARIES AND CHRONICLES, CONTINUE TO SCROLL PAST TODAY'S POSTS

Newsletter Archive - Click Selected Post And Scroll For FrameCharts And/Or OTAPS-PPS Price Targets

HOW TO ENLARGE FRAMECHARTS AND PRICE MAPS
______________________________________________________________________________________
HOW TO ENLARGE ECHOVECTORVEST MDPP PRECISION PIVOTS ECHOVECTOR ANALYSIS FRAMECHARTS AND FORECAST MODEL PRICE MAP IMAGES ON YOUR COMPUTER MONITOR'S DISPLAY
1. Left click on presented image of FrameChart.
2. Right click on new image of FrameChart to open image further in new tab.
3. Right click on 'open image in new tab.'
4. Left click on image of chart opened in new tab in order to further zoom and enlarge EchoVector Analysis FrameChart Image and its additional notations, highlights, and illustrations.
______________________________________________________________________________________

AND POSITION MANAGEMENT NEWSLETTER
FREE ONLINE VERSION
BY MARKET INVESTOR WEEKLY AND BY BRIGHTHOUSE PUBLISHING

CURRENT POST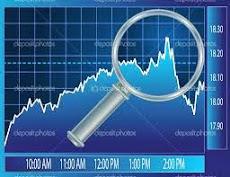 ANALYSIS, ALERTS, OTAPS SIGNALS, CHART ILLUSTRATIONS, AND COMMENTARY

Wednesday, October 8, 2014
/ZB EMINI FUTURES 30-YEAR TREASURY LONG BOND ECHOVECTOR ANALYSIS FRAMECHART UPDATE: PROXY FOR TLT ETF: MDPP PRECISION PIVOTS PREMIUM DESKS RELEASE TO MARKET ALPHA NEWSLETTERS GROUP NOW FREE ONLINE: KEY ACTIVE 4-YEAR PRESIDENTIAL CYCLE AND 2-YEAR CONGRESSIONAL CYCLE AND 1-YEAR ECHOVECTORS HIGHLIGHTED AND ILLUSTRATED: POWERFUL FORECASTS RIGHT ON TARGET: 10/8/14 UPDATE: SEE THIS MONTH'S TLT ETF ECHOVECTOR ANALYSIS FRAMECHARTS AND OTAPS-PPS ACTIVE ADVANCED POSITION MANAGEMENT AND PRICE PATH GUIDEMAP UPDATES: BONDPIVOTS.COM AND MARKET-PIVOTS.COM AND OPTIONPIVOTS.COM AND DOLLARPIVOTS.COM
/ZB ECHOVECTOR ANALYSIS FRAMECHART PERSPECTIVES UPDATE FOR THURSDAY 10/9/14: ILLUSTRATIONS AND HIGHLIGHTS MDPP PRECISION PIVOTS PREMIUM DESKS RELEASE TO MARKET ALPHA NEWSLETTERS GROUP
For Publication to The Market Alpha Newsletters Group, Yahoo MarketPulse, SeekingAlpha.com, Twitter, and G+ for Instant Global Circulation and International Study and Perusal
TO ENLARGE CHART, RIGHT CLICK ON CHART THEN LEFT CLICK ON OPEN CHART IN NEW TAB, THEN LEFT CLICK ON CHART IN NEW TAB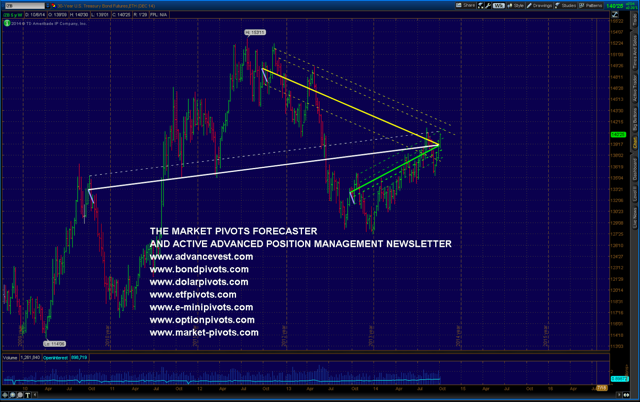 Wednesday, October 8, 2014
/ZB EMINI FUTURES 30-YEAR TREASURY LONG BOND ECHOVECTOR ANALYSIS FRAMECHART UPDATE: PROXY FOR TLT ETF: MDPP PRECISION PIVOTS PREMIUM DESKS RELEASE TO MARKET ALPHA NEWSLETTERS GROUP NOW FREE ONLINE: KEY ACTIVE 4-YEAR PRESIDENTIAL CYCLE AND 2-YEAR CONGRESSIONAL CYCLE AND 1-YEAR ECHOVECTORS HIGHLIGHTED AND ILLUSTRATED: POWERFUL FORECASTS RIGHT ON TARGET: 10/8/14 UPDATE: SEE THIS MONTH'S TLT ETF ECHOVECTOR ANALYSIS FRAMECHARTS AND OTAPS-PPS ACTIVE ADVANCED POSITION MANAGEMENT AND PRICE PATH GUIDEMAP UPDATES: BONDPIVOTS.COM AND MARKET-PIVOTS.COM AND OPTIONPIVOTS.COM AND DOLLARPIVOTS.COM
/ZB ECHOVECTOR FRAMECHART UPDATE 10/8/14
MDPP PRECISION PIVOTS PREMIUM DESKS RELEASE TO MARKET ALPHA NEWSLETTERS GROUP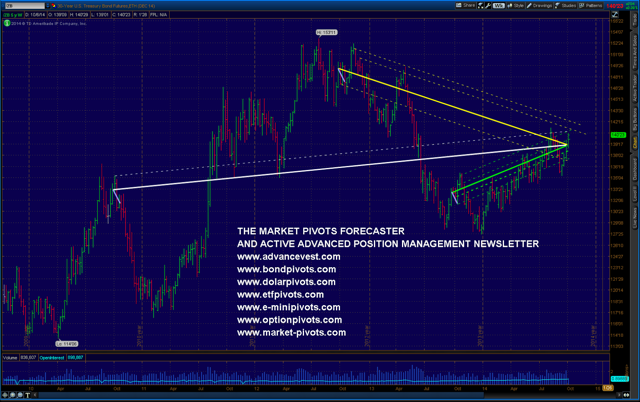 Posted by BY ECHOVECTORVEST MDPP PRECISION PIVOTS at 6:28 AM

Sunday, September 28, 2014
TLT ETF TREASURY LONG BOND CCEV AND AEV ECHOVECTOR ANALYSIS FRAMECHART AND PRICE PATH GUIDEMAP PERSPECTIVE UPDATE: KEY ACTIVE 4-YEAR PRESIDENTIAL CYCLE AND 2-YEAR CONGRESSIONAL CYCLE AND 1-YEAR ECHOVECTORS HIGHLIGHTED AND ILLUSTRATED: POWERFUL FORECASTS RIGHT ON TARGET: SUNDAY 9/28/14 UPDATE: SEE THIS MONTH'S TLT ETF ECHOVECTOR ANALYSIS FRAMECHARTS AND OTAPS-PPS ACTIVE ADVANCED POSITION MANAGEMENT AND PRICE PATH GUIDEMAP UPDATES: BONDPIVOTS.COM AND MARKET-PIVOTS.COM AND OPTIONPIVOTS.COM AND DOLLARPIVOTS.COM TLT ETF ECHOVECTOR ANALYSIS PERSPECTIVES: ILLUSTRATIONS AND HIGHLIGHTS
MDPP PRECISION PIVOTS PREMIUM DESKS RELEASE
For Publication to The Market Alpha Newsletters Group, Yahoo MarketPulse, SeekingAlpha.com, Twitter, and G+ for Instant Global Circulation and International Study and Perusal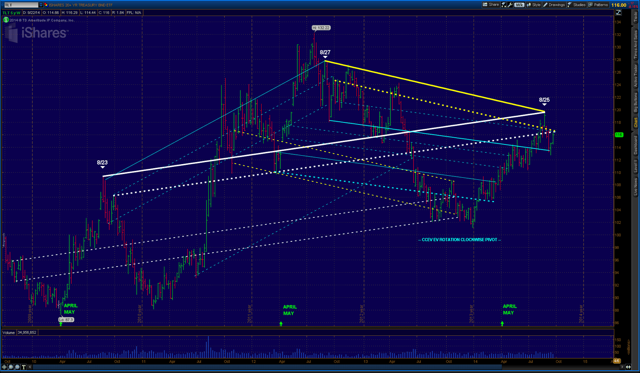 Saturday, September 20, 2014
TLT ETF TREASURY LONG BOND CCEV AND AEV ECHOVECTOR ANALYSIS FRAMECHART AND PRICE PATH GUIDEMAP PERSPECTIVE UPDATE: KEY ACTIVE 4-YEAR PRESIDENTIAL CYCLE AND 2-YEAR CONGRESSIONAL CYCLE AND 1-YEAR ANNUAL CYCLE ECHOVECTORS HIGHLIGHTED AND ILLUSTRATED: POWERFUL FORECASTS RIGHT ON TARGET: SATURDAY 9/20/14 UPDATE: SEE THIS MONTH'S TLT ETF ECHOVECTOR ANALYSIS FRAMECHART AND OTAPS-PPS POSITION POLARITY COVER AND REVERSAL SWITCH SIGNAL ACTIVE ADVANCED POSITION MANAGEMENT AND PRICE PATH GUIDEMAP UPDATES: BONDPIVOTS.COM AND MARKET-PIVOTS.COM AND OPTIONPIVOTS.COM AND DOLLARPIVOTS.COM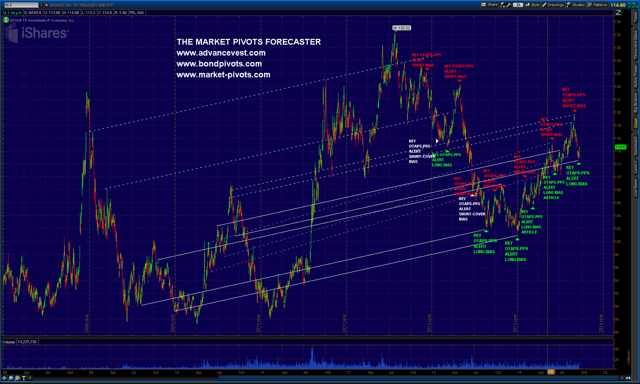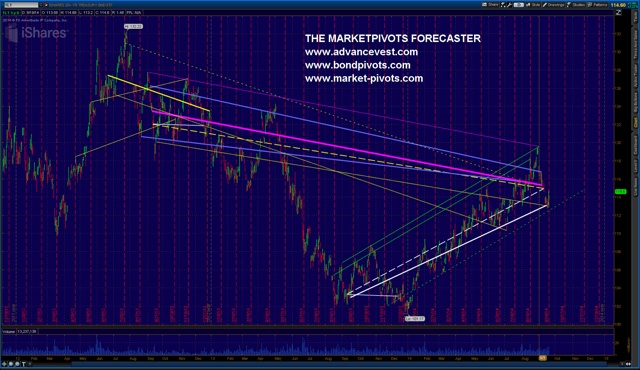 Thursday, September 18, 2014
TLT OTAPS WITH L4 OTAPS REITERATION 113.35 (SEE 9/16/14): WITH ALERT: SEE PIVOT ALERT FRAMECHARTS
PIVOT ALERT FRAMECHARTS
http://echovectorvest.blogspot.com/2014/09/tlt-otaps-with-l4-0tqaps-11315-right-on.html
Posted by BY ECHOVECTORVEST MDPP PRECISION PIVOTS at 12:47 PM

Posted by BY ECHOVECTORVEST MDPP PRECISION PIVOTS at 1:58 PM

Email ThisBlogThis!Share to TwitterShare to FacebookShare to Pinterest
Posted by BY ECHOVECTORVEST MDPP PRECISION PIVOTS at 8:50 AM


Email ThisBlogThis!Share to TwitterShare to FacebookShare to Pinterest
Posted by BY ECHOVECTORVEST MDPP PRECISION PIVOTS at 8:55 PM


Email ThisBlogThis!Share to TwitterShare to FacebookShare to Pinterest