Newsletter Archive - Click Selected Post And Scroll For FrameCharts And/Or OTAPS-PPS Price Targets

__________________________________________
NOW YOU CAN ALSO FIND "THE MARKET PIVOTS FORECASTER AND POSITION MANAGEMENT NEWSLETTER'S" FREE ONLINE VERSION "SELECT POSTS ANDPREMIUM DESK RELEASES" -- PROVIDED BY THE MDPP PRECISION PIVOTS FORECAST MODEL AND ALERT PARADIGM -- INCLUDING TIMELY AND ILLUSTRATIVE FRAMECHARTS AND FORECAST SCENARIO AND STRATEGY SETUP GUIDEMAPS AND ALERTS -- AT BOTH
Market-Pivots.com (776198) on MyTrade
AND*
Market-Pivots.com (276542) on MyTrade
*MARKET-PIVOTS.COM PREMIUM DESK RELEASES POSTED AT 776198 DIFFER FROM MARKET-PIVOTS.COM PREMIUM DESK RELEASES POSTED AT 276542
__________________________________________

HOW TO ENLARGE FRAMECHARTS AND PRICE PATH GUIDEMAPS

______________________________________________________________________________________
HOW TO ENLARGE ECHOVECTORVEST MDPP PRECISION PIVOTS ECHOVECTOR ANALYSIS ILLUSTRATION FRAMECHARTS AND MDPP PRECISION PIVOTS FORECAST MODEL AND ALERT PARADIGM PRICE PATH SCENARIO AND STRATEGY SETUP GUIDEMAP IMAGES ON YOUR COMPUTER MONITOR'S DISPLAY
1. Left click on presented image of FrameChart.
2. Right click on new image of FrameChart to see 'Open image in new tab'.
3. Left click on 'Open image in new tab.'
4. Left click on image of chart opened in new tab in order to further zoom and enlarge EchoVector Analysis FrameChart image and to enlarge its additional notations, highlights, and illustrations.
______________________________________________________________________________________

AND POSITION MANAGEMENT NEWSLETTER
FREE ONLINE VERSION
BY MARKET INVESTOR WEEKLY AND BY BRIGHTHOUSE PUBLISHING

CURRENT POST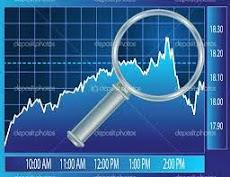 ANALYSIS, ALERTS, OTAPS SIGNALS, CHART ILLUSTRATIONS, AND COMMENTARY

Tuesday, December 30, 2014
DIA OTAPS WITH L4 OTAPS 179.40 RIGHT ON TARGET: WITH /YM EVPPA FRAMECHART UPDATE: MEV FOCUS PERSPECTIVE HIGHLIGHTED AND ILLUSTRATED
/YM DOW 30 INDUSTRIALS STOCK COMPOSITE INDEX ECHOVECTOR PIVOT POINT ANALYSIS FRAMECHART UPDATE: TUESDAY 30 DECEMBER 2014: DOWPIVOTS.COM AND MARKET-PIVOTS.COM
WATCH FOR THIS WEEK'S KEY ECHOVECTOR PIVOT POINT ANALYSIS FORECAST FRAMECHARTS AND FOCUS INTEREST OPPORTUNITY SCENARIO SETUPS AND STRATEGY ALERTS
SELECT SECTOR ECHOVECTOR ANALYSIS AND ALERT SIGNAL PROXY ILLUSTRATION FRAMECHARTS
PREMIUM DESK RELEASE NOW FREE ONLINE: MDPP PRECISION PIVOTS PREMIUM DESKS RELEASES TO THE MARKET ALPHA NEWSLETTERS GROUP
(ALSO SEE POSTS FOR OPTIONPIVOTS.COM -- WEEKLYS -- SPY ETF AND DIA ETF AND QQQ ETF -- EVPPA FIOP TRADENOTES AND ANALYSIS)
PREMIUM DESK RELEASE For Publication to The Market Alpha Newsletters Group, Yahoo MarketPulse, SeekingAlpha.com, Twitter, and G+ for Instant Global Circulation and International Study and Perusal
TO ENLARGE ILLUSTRATIVE FRAMECHART, RIGHT CLICK ON FRAMECHART THEN LEFT CLICK ON "OPEN IMAGE IN NEW TAB". THEN LEFT CLICK ON FRAMECHART IMAGE APPEARING IN NEW TAB.
COMPANY PROTECTVEST AND ADVANCEVEST BY ECHOVECTORVEST MDPP
Market-Pivots.com And DowPivots.com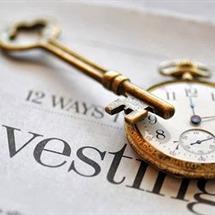 Chart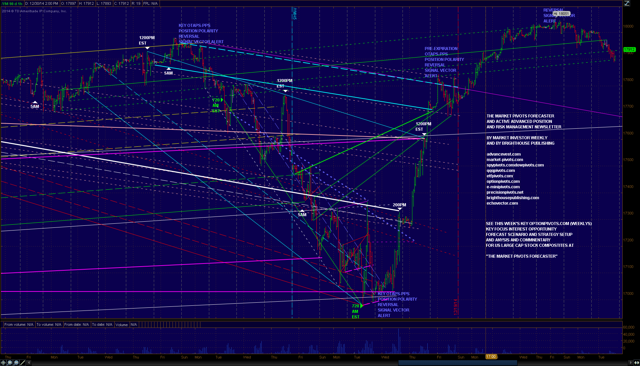 Market-Pivots.com | 12/30/2014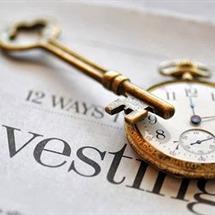 Chart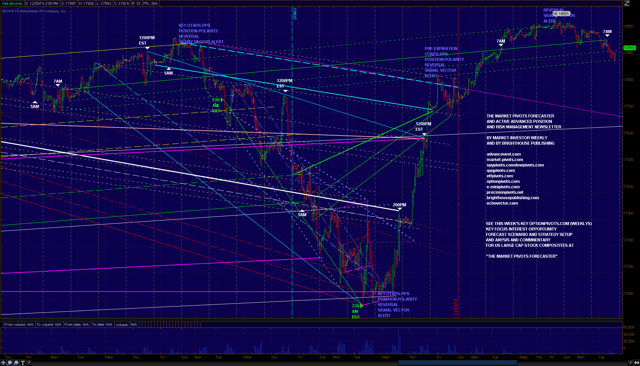 Market-Pivots.com | 12/30/2014
Wednesday, December 31, 2014
BONUS FRAMECHART UPDATE -- AEV PERSPECTIVE
/ES SP500 EMINI FUTURES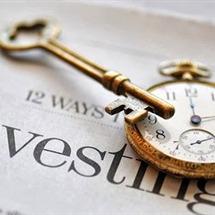 EchoVector Pivot Point Analysis Illustration FrameChart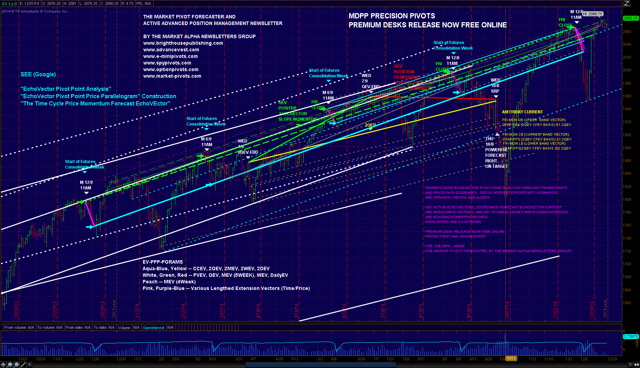 Market-Pivots.com | 12/31/2014 12:43:10 AM
Monday, December 29, 2014
SPY, SPX, /ES, DIA, DJX, /YM, QQQ, NDX, /NQ: MONDAY, DECEMBER 29, 2014: US LARGE CAP STOCK COMPOSITE INDEX EV AND EVPP PRICE PATH ANALYSIS: SYMMETRY TRANSPOSITION BASED FORECAST SCENARIO TRADENOTES AND CYCLICAL PRICE PRESSURE FRAMEWORK, AND CORRESPONDING STRATEGIC OPPORTUNITY IMPLICATIONS: WITH ECHOVECTOR PIVOT POINT ANALYSIS FRAMECHART UPDATE: OPTIONPIVOTS.COM AND MARKET-PIVOTS.COM AND SPYPIVOTS.COM AND DOWPIVOTS.COM AND QQQPIVOTS.COM AND ETFPIVOTS.COM AND E-MINIPIVOTS.COM AND BRIGHTHOUSEPUBLISHING.COM AND ECHOVECTOR.COM
"Positioning for change, staying ahead of the curve, we're keeping watch [looking back (concrete), and then looking forward (extrapolation)... through time] for you."
EchoVector Pivot Point Analysis includes forward biases derived from echobackperiod pattern recognitions and measurements, and these recognitions and measurements aggregations and syntheses in i/o and o/r
EV ECHOVECTOR
EVPP ECHOVECTOR PIVOT POINT
EBD ECHOBACKDATE
D DECEMBER
J JUNE
S SEPTEMBER
OED OPTIONS EXPIRATION DATE (DAY)
OEW OPTIONS EXPIRATION WEEK
F FRIDAY
ST SHORT TERM (3 WEEKS OR LESS)
IT INTERMEDIATE TERM
BW BACKWEEK, WEEK BACK
I/O INPUT/OUTPUT
O/R OPERATIONS RESEARCH
SYM/TRA
SYMMETRY TRANSPOSITION(NYSE:S)
CC-FIOPs
(CURRENTLY) COMING FOCUS INTEREST OPPORTUNITY POINT(S), PERIOD(S)
BRPV BASE REFERENCE PERIOD UTILITIES, FIOP UTILITIES
SEE INSIDE FOOTBALL FORMATION FOR MONDAY AFTERNOON ON /ES HOURLY BARS MONTHLY PERSPECTIVE FRAMECHART WITH KEY MEV, 2WEV, AND WEV EBDTPPs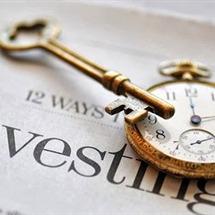 MDPP PRECISION PIVOTS PREMIUM DESK RELEASE ECHOVECTOR PIVOT POINT ANALYSIS TRADER'S EDGE ILLUSTRATION FORECAST FRAMECHARTS AND GUIDEMAPS
TRADING WEEK 52 2014/WEEK 1 2015
FOR OPTIONPIVOTS.COM (WEEKLYS) AND "THE MARKET PIVOTS FORECASTER"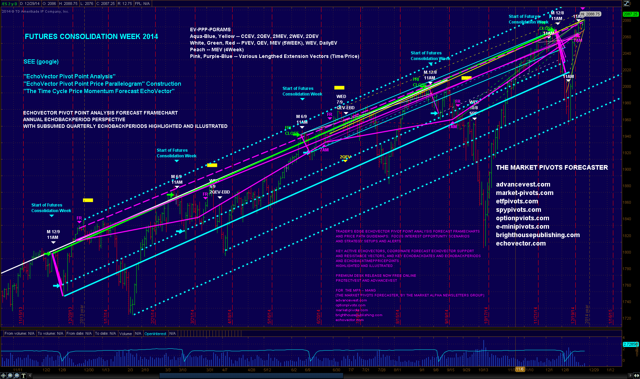 Market-Pivots.com | 12/29/2014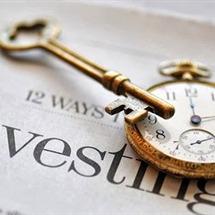 FRAMEChart ZOOMED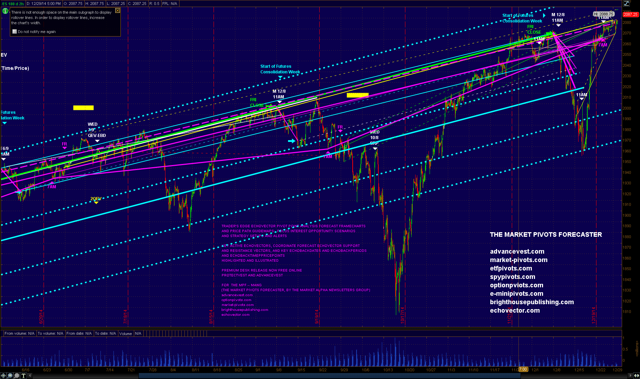 Market-Pivots.com | 12/29/2014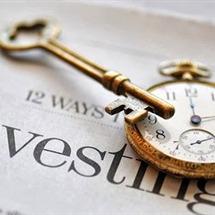 FRAMEChart FURTHER ZOOMED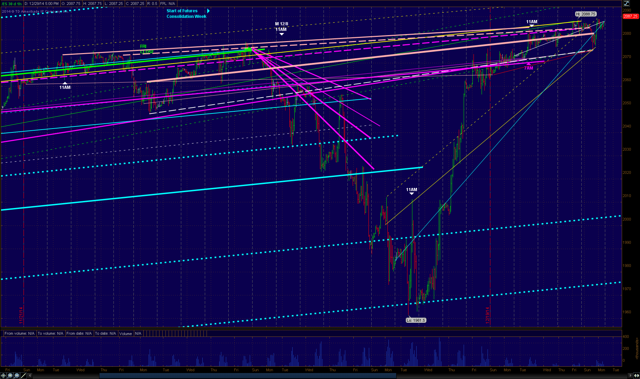 Market-Pivots.com | 12/29/2014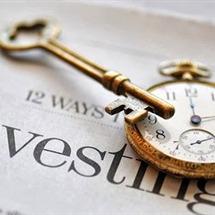 Chart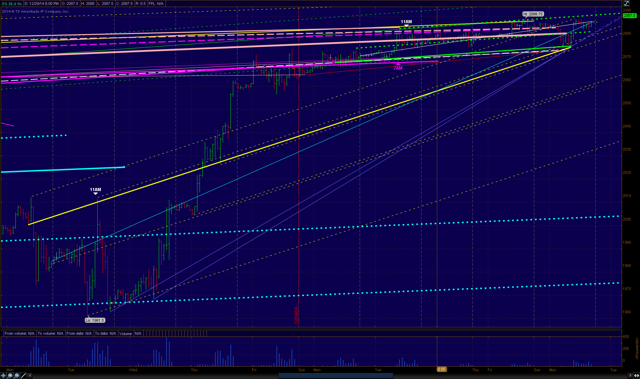 Market-Pivots.com | 12/29/2014 6:10:14 PM
ECHOVECTOR PIVOT POINT ANALYSIS: OBSERVATIONS, HIGHLIGHTS AND LOGICS:
SYMMETRY TRANSPOSITIONS AND FORECAST SCENARIO AND STRATEGY SETUP
(PARTIAL RELEASE)
NARRATIVE
(PARTIAL RELEASE)
CONTEXTS AND CONVERGENCES: A LOOK AT KEY EV EBWs IN SYNERGY AND SUBSUMPTION: CURRENT CURRENTS
AEV COMING WEEK EBW:
US LARGE CAPS found IT cyclical ev RESISTANCE this week. Key dates are ebd d-oed-f +7 (Tues Adjusted) with relative weakness into Monday +11 adjusted -- aev echo cap pressure along key momentum.
note ebd doedf +7 and its following 3-day wave pattern.
2QEV COMING WEEK EBW:
US LARGE CAPS found ST cyclical ev support this week INTO THE FIRST HALF OF THE WEEK followed by clear opportunity weakness after its Wednesday close.
note ebd joedf +8 and its following 3-day and 5-day wave pattern.
QEV COMING WEEK EBW:
US LARGE CAPS found RESISTENCE this week. Significant volatility and price weakness followed into Tuesday midweek before October's key 3rd week oedf
note ebd soedf +7 and its following 2-day and 5-day wave pattern.
IMPLICATIONS AND CC-FIOPs - - Daily and Weekly Zoom Frame
1. Potential weakness this week, after fulfilling coordinated time cycle price momentum echovector pivot point price parallelograms and corresponding channel tops, on and aev, 2qev, qev, mev, 2wev, and wev coordinate forecast ev-ppp-pgram basis, is a strong fiop potential this week. Look for potential upside fullfillment followed a key short opportunity scalp potential mid-week, as early as Tuesday and possibly Wednesday.
2. Note: Little short term price progress, if any, occurred after this week's ebw highs on a qev, 2qev, 3qev, and aev (4qev) basis going into the coming key earning ananouncement month oew (jan-apr-jul-oct)
3. Contra-cyclical pattern strength this week, with prices remaining above the current 2WEV (purple-blue) otaps-pps foreward extension vector, would portend STL opportunity.
SELECT L4 DERIVATIVE BASKET - - BASE REFERENCE PROXY RIDER VEHICLES
(WEEKLYS: BASE REFERENCE VEHICLES FOR LEVEL 1,2,3,4 BASKETS AND SELECTED SPREADS --- OPTIONPIVOTS.COM FIOP BRPV UTILITIES)
..spydec312014p209
..spyjan022015p209
.spyjan092015p206
Posted by BY ECHOVECTORVEST MDPP PRECISION PIVOTS at 2:26 PM

Posted by BY ECHOVECTORVEST MDPP PRECISION PIVOTS at 10:00 AM


Email ThisBlogThis!Share to TwitterShare to FacebookShare to Pinterest
No comments:
Post a Comment
Subscribe to: Post Comments (Atom)
LOOK FOR THIS WEEK'S KEY, AND POTENTIALLY POWERFUL RETURN, OPTIONPIVOTS.COM (WEEKLYS) ACTIVE ADVANCED MANAGEMENT FOCUS INTEREST OPPORTUNITY VIRTUAL FORECAST AND ALERT SCENARIO SETUP PRESENTATION AND POST -- ON THE SPY, DIA, QQQ, IWM GLD, SLV, TLT, TBT, AND/OR USO PROXIES. AT LEAST ONE KEY PREMIUM DESKS RELEASED FOCUS FORECAST SCENARIO AND STRATEGY OPPORTUNITY ILLUSTRATION TENDS TO APPEAR AND BE PUBLISHED "FREE ONLINE" EACH WEEK
SEE THIS WEEK'S OPTIONPIVOTS.COM (WEEKLYS) FREE ONLINE VERSION KEY FOCUS INTEREST OPPORTUNITY FORECAST SCENARIO, STRATEGY, AND ALERT SETUP, AND CORRESPONDING ANALYSIS FRAMECHARTS, GUIDEMAPS, TRADENOTES AND COMMENTARY BY MARKET INVESTOR WEEKLY (OPTIONPIVOTS.COM WEEKLYS FOCUS) AT "THE MARKET PIVOTS FORECASTER AND ACTIVE ADVANCED POSITION AND RISK MANAGEMENT NEWSLETTER, PREMIUM DESKS RELEASES NOW FREE ONLINE CONSOLIDATED MANG VERSION
BY THE MARKET ALPHA NEWSLETTERS GROUP, AND BY BRIGHTHOUSE PUBLISHING

ECHOVECTOR ANALYSIS COLOR CODE GUIDE
ECHOVECTORVEST MDPP PRECISION PIVOTS ECHOVECTOR ANALYSIS TRADER'S EDGE FRAMECHARTS AND FORECAST SCENARIO AND STRATEGY TIME AND PRICE POINT GUIDEMAPS COLOR CODE GUIDE
ECHOVECTOR AND ECHOBACKDATE AND COORDINATE FORECAST ECHOVECTOR AND ECHOVECTOR PIVOT POINT PROJECTION
ECHOVECTORVEST MDPP PRECISION PIVOTS MODEL ECHOVECTOR ANALYSIS ECHOVECTORS WITH COORDINATE ECHOBACKDATES AND COORDINATE FORECAST ECHOVECTORS AND ECHOVECTOR PIVOT POINT PROJECTIONS
ILLUSTRATIONS AND HIGHLIGHTS COLOR CODE GUIDE FOR TRADER'S EDGE ECHOVECTOR PIVOT POINT PRICE ANALYSIS FRAMECHARTS AND ACTIVE ADVANCED MANAGEMENT OTAPS-PPS POSITION POLARITY SWITCH SIGNAL TRIGGER PRICE EXTENSION VECTORS AND EXTENSION VECTOR FANS
FORECAST PRICE GUIDEMAPS
COLOR CODE GUIDE FOR ECHOVECTOR ANALYSIS FRAMECHARTS AND TRADER'S EDGE PRICE PATH GUIDEMAPS
1. Maturity Cycle, Double Most Regime Change Cycle (16 Year, Week of Month):DoubleLongAquaBl
2. Maturity Cycle, Double Most Regime Change Cycle (16 Year, Week of Month):Double Long Yellow
3. Maturity Cycle, Double Most Regime Change Cycle (16 Year, Week of Month): Double Long Pink
4. Regime Change Cycle EchoVector (8 Year, Week of Month): Long Aqua-Blue
5. Regime Change Cycle EchoVector (8 Year, Week of Month): Long Yellow
6. Regime Change Cycle EchoVector (8 Year, Week of Month): Long Pink
7. Senatorial Cycle EchoVector (6 Year, Week of Month): Long Grey
8. Presidential Cycle EchoVector (4 Year, Day of Week): Long White
9. Presidential Cycle EchoVector (4 Year, Day of Week): Long Red
10. Presidential Cycle EchoVector (4 Year, Day of Week): Long Green
11. Presidential Cycle EchoVector (4 Year, Day of Week): Long Aqua-Blue
12. Congressional Cycle EchoVector (2 Year, Day of Week): Long Green
13. Congressional Cycle EchoVector (2 Year, Day of Week): Long Blue Purple
14. Congressional Cycle EchoVector (2 Year, Day of Week): Long Pink
15. Congressional Cycle EchoVector (2 Year, Day of Week): Long Yellow
16. 7 Quarters Cycle EchoVector, 7QEV (7 Quarters, Day of Week): Dark Grey
17. 6 Quarters Cycle EchoVector, 6QEV (6 Quarters, Day of Week): Pink
18. 5 Quarters Cycle EchoVector, 5QEV (5 Quarters, Day of Week): Peach
19. Annual Cycle EchoVector (1 Year, Day of Week): Red
20. Annual Cycle EchoVector (1 Year, Day of Week): Pink
21. Annual Cycle EchoVector (1 Year, Day of Week): Aqua-Blue
22. Annual Cycle EchoVector (1 Year, Day of Week): Long Blue Purple
23. Tri-Quarterly Cycle EchoVector, 3 Quarters, 9-Month Cycle EchoVector (9 Months, Day of Week): Grey
24. Tri-Quarterly Cycle EchoVector, 3 Quarters, 9-Month Cycle EchoVector (9 Months, Day of Week): Peach
25. Bi-Quarterly Cycle EchoVector, 2 Quarters, (6 Months, Day of Week): Yellow,, Aqua-Blue, Peach, Grey
26. Quarterly Cycle EchoVector (3 Months, Day of Week): White
27. Quarterly Cycle EchoVector (3 Months, Day of Week): Grey
28. Quarterly Cycle EchoVector (3 Months, Day of Week): Red
29. Quarterly Cycle EchoVector (3 Months, Day of Week): Green
30. Bi-Monthly Cycle EchoVector (2 Months, Day of Week): Black, Yellow
31. Monthly Cycle EchoVector (1 Month, Day of Week): Peach, White, Green, Red
32. Tri-Weekly Cycle EchoVector (3 Weeks, Day of Week): Grey
32. Bi-Weekly Cycle EchoVector (2 Weeks, Day of Week): Aqua-Blue, Yellow,White
33. Weekly Cycle EchoVector (1 Week, Day of Week): Aqua Blue, Red, White, Blue-Purple
34. 4-Day Cycle EchoVector (4 Days, Day-over-Day): Short Peach,
34. 3-Day Cycle EchoVector (3 Days, Day-over-Day): Short Grey, Short White
35. 2-Day Cycle EchoVector (2 Days, Day-over-Day): Short Yellow, Short White
36. Daily Cycle EchoVector (1 Day, Day-over-Day): Short Pink, Short White, Short Blue-Purple
37. Select Support and/or Resistance Vectors and/or Relative Price Extension Vectors (Various Lengths):Navy Blue and/or Blue Purple, Pink, Green, Red
COORDINATE FORECAST ECHOVECTORS: SPACED OR DOTTED
ADDITIONAL COORDINATE ECHOVECTOR LENGTHED PROJECTIONS WITH CORRESPONDING ECHOBACKDATE AND/OR ECHOFORWARDDATE PROJECTIONS: DOTTED