Today's market is a market with lots of volatility but little conviction,revealed by its tendency to trade on the Daily EchoVector with is also based on the Weekly EchoVector Support Vector Base in formation.
This usually means a selldown going into the last hour.
See the chart of the /ES for a full illustration of this phenomena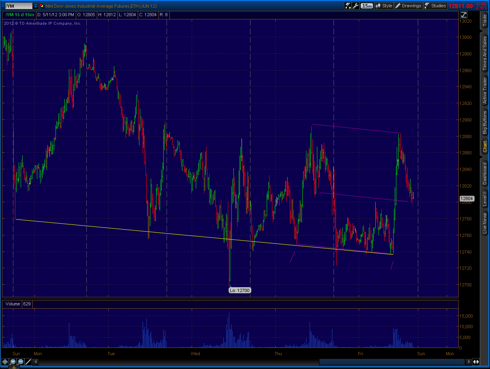 Disclosure: I am short SPY.
Additional disclosure: This is a short-term virtual daytrading position