Market ALERT Reiteration
DIA ETF 90 Day Hourly OHLC (Quarterly EchoVector)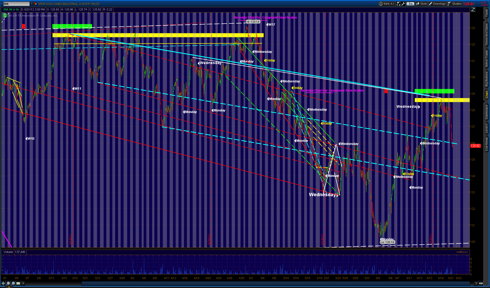 $DJI 2-Year Daily OHLC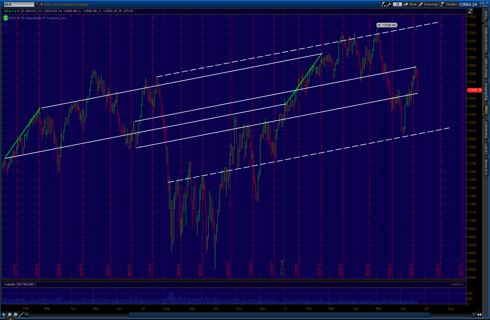 __________________________________________________________
Market ALERT Reiteration: SPY And DIA: Tracking The /YM With EchovectorVEST Analytical Highlights: An Update [Edit orDelete]0 comments
Jun 21, 2012 12:31 PM
Presented is a chart of the /YM mini-futures.
The chart illustrates a powerful forecast technology for those versed in vector physics and mathematics, Fourier transformations, and fractal geometries.
This illustrative and geometric presentation of the key vector extractions from the analytical approach processes are offered to the discerning analyst.
The powerful forecast implications of this presentation will be left to the discerning reader; however, the Market Alert Reiteration Title of this presentation should be implicatively obvious.
Thank you for your interest, review, comments, and feedback.
/YM 2-Month hourly OHLC