Twitter (NYSE:TWTR) played out exactly as expected. In my previous posts I have talked about why I felt strongly about the Twitter IPO and why getting allocation would be a trade with huge odds in your favor. Twitter actually exceeded the high end target I had in mind of $40 and reached an intraday high of $50 at time of this writing.
Using my intraday trading strategy I unfortunately wasn't able to get the exact opening price at $45.10 but was able to get shares real close to it at $45.75. I was able to play the initial spike and the subsequent pullback that occurred. I laid out these expectations in my previous blog post as a another way to play the IPO other than buying the IPO allocation.
Overall both strategies I have laid out in my blog worked perfectly. Next IPO on my watch list will be the Alibaba listing which is expected early next year. I expect the same response from the market as the Twitter IPO with the same reasoning. I will reassess once a launch date is released since many things can happen between now and then.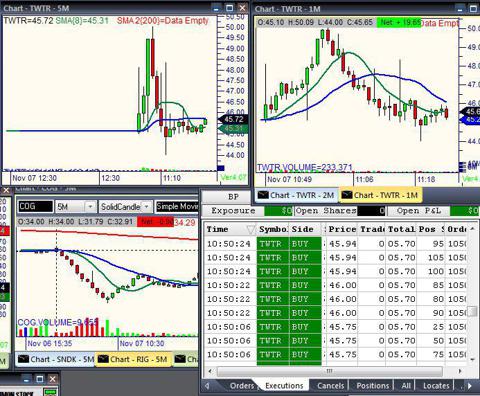 Disclosure: I have no positions in any stocks mentioned, but may initiate a long position in TWTR over the next 72 hours.
Additional disclosure: I am an active trader that actively buys and sells positions in many of the stocks mentioned and may change my position before I have an opportunity to post.