ETF sector recap and market close
Financial markets closed out in a mixed fashion with the Dow Jones

+1.45%

, S&P 500

+0.60%

, and Nasdaq

-0.04%

.
Wednesday's top news centers itself around President Joe Biden's COVID relief bill. The bill has enough votes to clear the House and President Biden is

now expected to sign the bill into law on Friday.

The leading sectors for today's market performance were energy, financials, and industrials and the weakest segment was technology. See below a sector summary breaking down today's performance along with key sector-based exchange traded funds.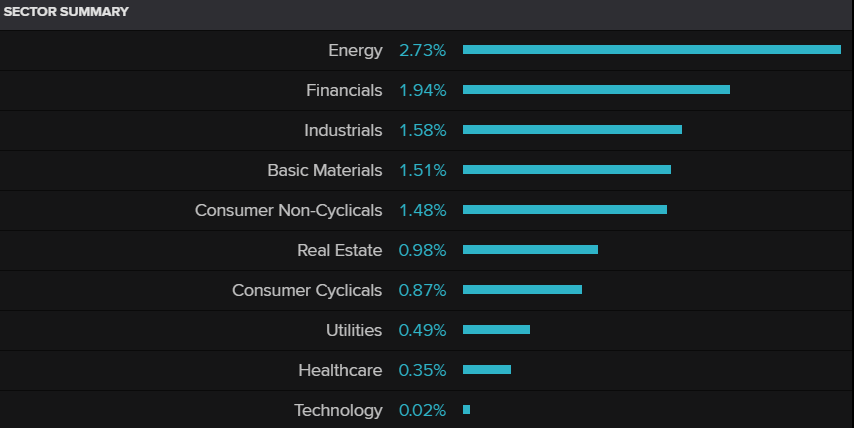 Sector-based ETFs: Energy Select Sector SPDR ETF (NYSEARCA:XLE)

+2.46%

, Financial Select Sector SPDR ETF (NYSEARCA:XLF)

+2.01%

, Industrial Select Sector SPDR ETF (NYSEARCA:XLI)

+1.48%

, and Technology Select Sector SPDR ETF (NYSEARCA:XLK)

-0.41%

.
Additionally, see today's top three performing exchange traded funds.
Brazil Small-Cap Ishares MSCI ETF (NASDAQ:EWZS)

+4.95%.

Dynamic Oil & Gas Services Invesco ETF (NYSEARCA:PXJ)

+4.92%.

S&P Smallcap Energy Invesco ETF (NASDAQ:PSCE)

+4.89%.