Global growth (GDP) forecast raised to 6%: IMF
Despite high uncertainty levels still prevalent, the International Monetary Fund is optimistic about global growth this year; it raised its 2021 GDP forecasts (for second time in three months) to 6% from its 5.5% January forecast levels led by stronger economic recovery amid

vaccine rollouts.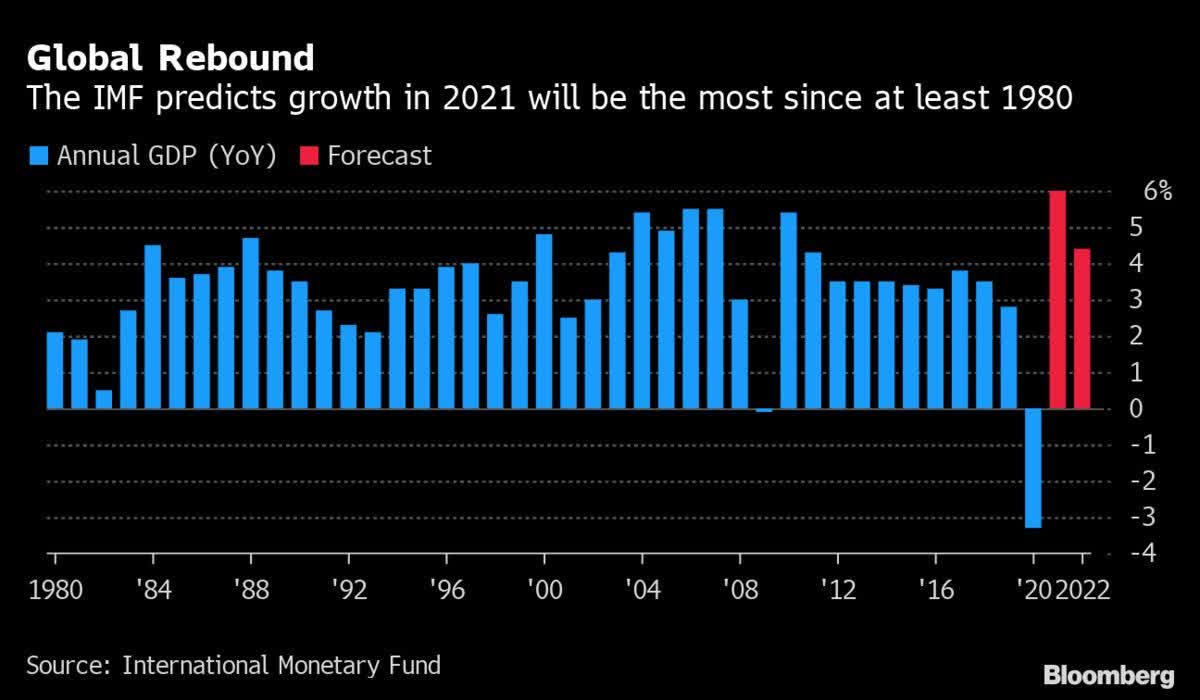 For 2022, global GDP is seen increasing by 4.4%, higher than an earlier estimate of 4.2%.
"Even with high uncertainty about the path of the pandemic, a way out of this health and economic crisis is increasingly visible," IMF chief economist Gita Gopinath said in the latest World Economic Outlook report.
She further added that the outlook presents daunting challenges related to divergences in the speed of recovery both across and within countries and the potential for persistent economic damage from the crisis.
The divergent recovery paths are likely to widen the global gap in living standards, IMF added; fund estimated per-capita income losses over the 2020-22 period in emerging and developing markets excluding China at the equivalent of 20% (worse than 11% the IMF foresees for advanced economies) of the per-capita 2019 GDP figures.
Advanced economies 2020 growth is estimated at 5.1% while U.S. is seen expanding by 6.4%; emerging and developing economies' growth is 6.7% for 2021, with India expected to expand by as much as 12.5%.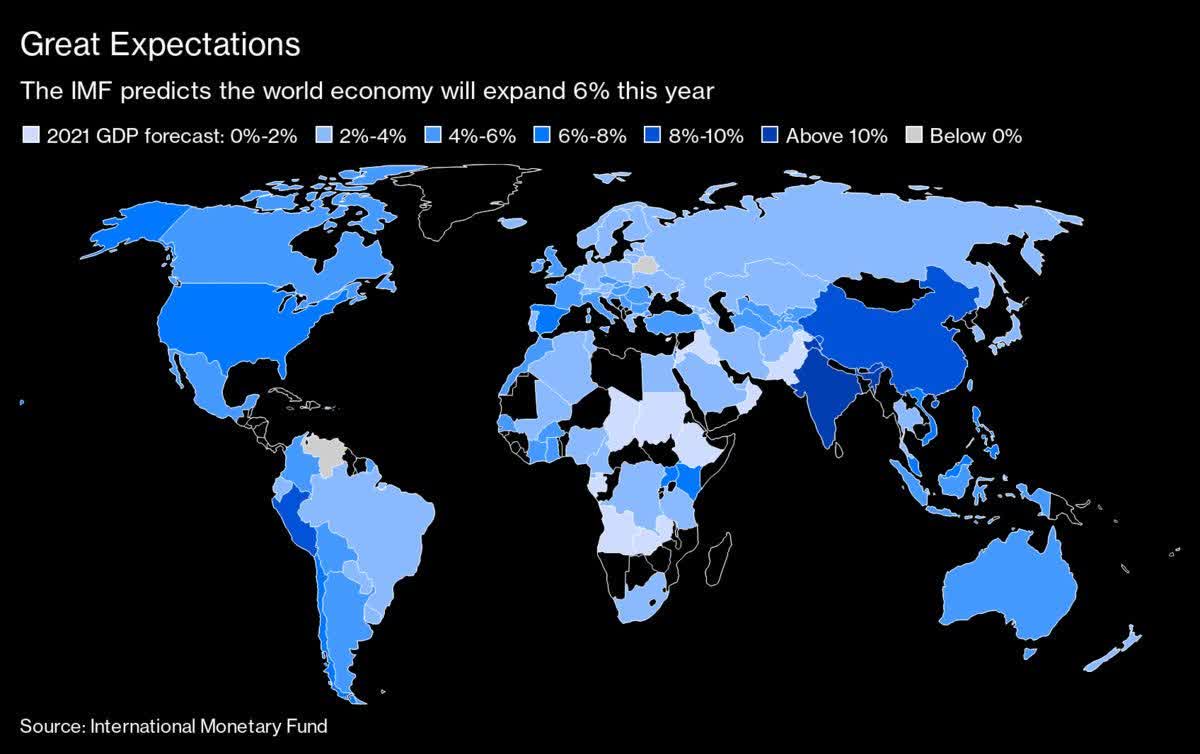 "Among advanced economies, the U.S. is expected to surpass its pre-Covid GDP level this year, while many others in the group will return to their pre-COVID levels only in 2022," Gopinath added.
In its last week report, IMF indicated that faster progress in ending the health crisis could add almost $9T to global GDP by 2025.
ETFs Watch: (NYSEARCA:SPY), (NYSEARCA:SH), (NYSEARCA:VOO), (NYSEARCA:SSO), (NYSEARCA:IVV), (NYSEARCA:EFA), (NYSEARCA:SPXU), (NYSEARCA:UPRO), (NYSEARCA:VEA), (NYSEARCA:SPXL), (NYSEARCA:VT), (NYSEARCA:RSP), (NYSE:GAB), (NYSEARCA:SPXS), (NYSE:NX), (BATS:IEFA), (NYSEARCA:EPS), (NYSEARCA:DBEF), (NYSEMKT:GLQ), (NYSEARCA:URTH), (NYSEARCA:EFZ), (BATS:HEFA),(NYSEARCA:DGT)