Biden's Infrastructure plans spikes EVs interest in Americans: Cars.com survey
A research by Cars.com indicates that Americans' interest in electric vehicles is on the rise with 66% of the respondents in national survey stated an increased desire to buy an EV.
This is on the heels of President Biden's infrastructure plans to

invest $174B in the EV market including a national network of 500K EV charging locations by 2030.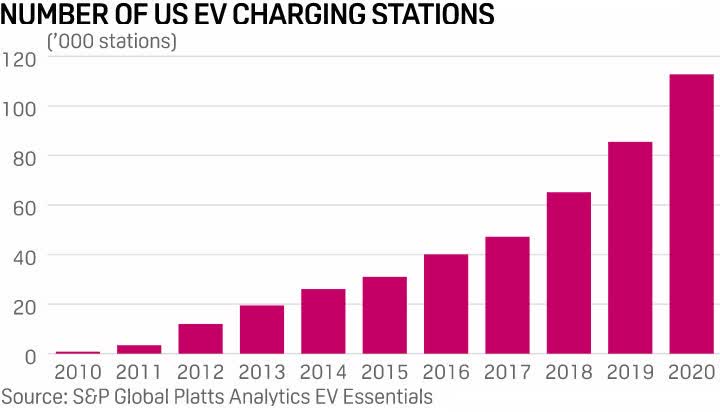 Biden's plan, which includes $100B for power infrastructure, provides a targeted investment tax credit for high-voltage transmission needed to move renewable energy from remote locations to population centers.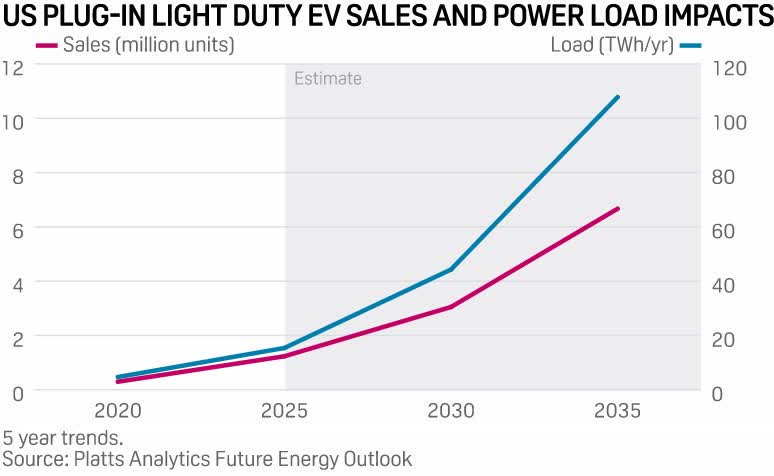 Contrary, 81% of the respondents believe that barriers still remain thereby obstructing the path to purchase EV.
Nearly 20% of Americans report the lack of SUVs in the current EV lineup as a critical factor in the desire to purchase a traditional gasoline vehicle.
However, the market awaits the highly anticipated release of SUVs such as 2021 Volkswagen (OTCPK:VWAGY) ID.4 and the Tesla (NASDAQ:TSLA) Model Y; that interest is further enhanced by the 2021 Ford (NYSE:F) Mustang Mach-E all-electric SUV.
Launched in December, the Mach-E accounts for 34% of total EV search share on Cars.com, the highest among any EV or hybrid vehicle on the site.
Among the obstacles preventing consumers from buying electric vehicles are cost, limited range and lack of charging stations.
However, if gas prices continue rising, 76% of car owners would assess switching to an EV; 35% of current EV owners cited gas savings as one of the factors that led to the purchase.
Supporting factors are the recent progress in Biden's administration: According to a statement, DOT announced guidance on how grants can be used to deploy charging infrastructure and newly designated alternative fuel corridors; DOE announced new funding and partnerships for charger-related research and development; and GSA announced progress on the goal to transition the federal fleet to zero-emission vehicles.
In March, U.S. crossed the milestone of 100K public chargers as recorded by DOE's Alternative Fuel Data Center.
EV Sector Watch: (NASDAQ:NKLA), (NYSE:XPEV), (NASDAQ:LI), (NASDAQ:WKHS), (NASDAQ:RIDE), (NYSE:FSR), (NASDAQ:BLNK), (NYSE:GM), (NYSE:CHPT)
Related reads: In-depth analysis of the infrastructure plan, What President Biden's $2T+ American Jobs Plan Could Mean For U.S. Infrastructure by SA Contributor Global X ETFs