G7 tax deal: There's still a long way to go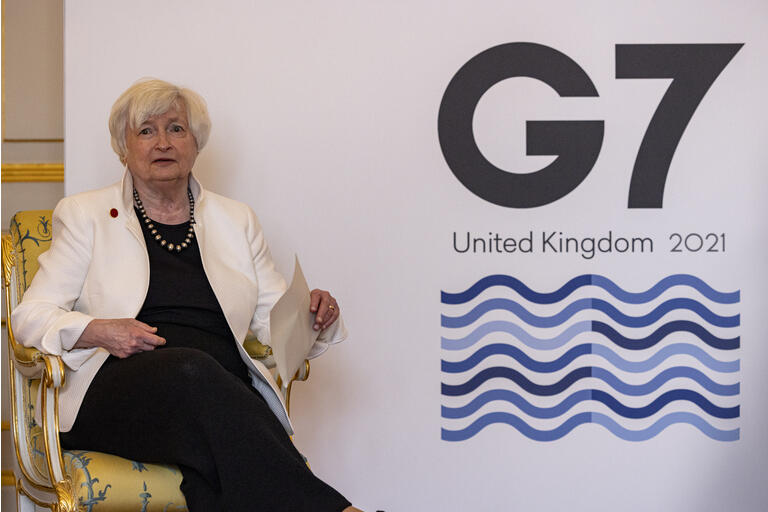 G7 nations reached a deal on a global minimum tax over the weekend after years of negotiations at the OECD. At a basic level, the framework would prevent companies from shifting profits

to low tax jurisdictions and ensure the biggest multinationals pay more tax in the countries in which they operate. In return, the U.S wants European nations and others to drop their Digital Service Taxes that target American Big Tech companies, but lots of talking is left to be done.

Bigger picture: In its current form, the deal would require that companies pay at least a 15% tax on income, regardless of where they are based, making it less advantageous to relocate operations to countries with lower tax rates. The rules would apply to multinationals that have a profit margin of at least 10%, while governments would share the right to tax 20% of profits above that threshold. For example, an online company that has no physical presence in a country, but has significant sales there via digital advertising, would be obligated to pay some taxes to the government of that nation.
The debate touches on the ongoing friction in international taxation: whether to tax companies based on the location of their income or the location of their headquarters. While administration officials like Treasury Secretary Janet Yellen said the new framework will halt a global "race to the bottom" on corporate taxes, other feel that it could be hard to enact - and enforce - on an international scale. The fine print is also in question, such as accounting rules, subsidies and exemptions for R&D and capital investment.
More hurdles: The new tax rules would have to apply globally, meaning the support from other large economies like China and India. Treasury chiefs are hoping for breakthroughs at the G20 and OECD by mid-year, as well as the backing of over a hundred countries that have been negotiating the new rules as part of the so-called Inclusive Framework. Some big obstacles still lie ahead, like in Ireland, which has a low tax rate to encourage foreign investment, and in China, which wants to retain control over its tax policy, but if the effort picks up speed it may be hard not to bow to the pressure.
Go Deeper: The new tax approach could also run into opposition in the U.S., where Janet Yellen needs to sell the deal to Congress. The changes could require the U.S. Senate to alter existing tax treaties, which would take a two-thirds vote and at least some GOP support. Republicans have already expressed opposition to any rise in taxes, while some lawmakers have condemned the idea of ceding taxing authority to other governments. Business groups have also complained that higher taxes could threaten the economic recovery as American companies navigate their way out of the coronavirus pandemic.