U.S. Air Force working on rocket-powered cargo delivery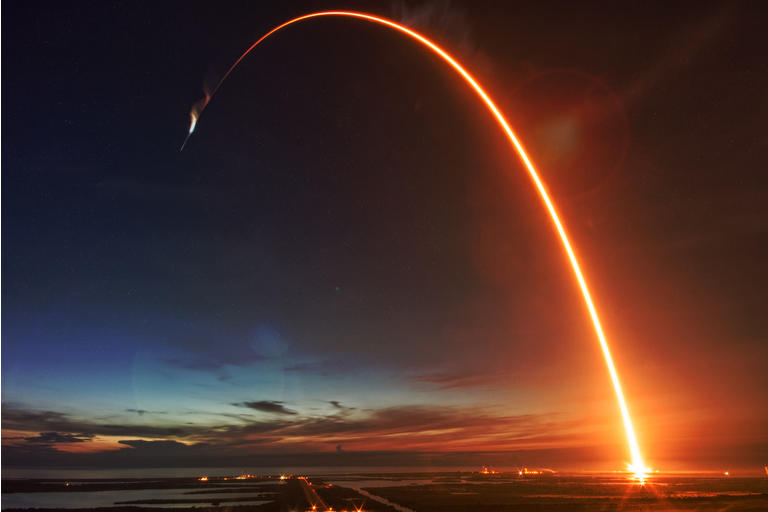 What if the military could deliver supplies and equipment across the world in under one hour via quick trips through space? What if that technology could eventually be leveraged to enable point-to-point commercial space

travel anywhere on the globe? Those realities may be possible in the future, with the U.S. expanding a small development program that wants to use reusable rockets for

a program called Rocket Cargo

.

"The Department of the Air Force seeks to leverage the current multi-billion dollar commercial investment to develop the largest rockets ever, and with full reusability to develop and test the capability to leverage a commercial rocket to deliver AF cargo anywhere on the Earth in less than one hour, with a 100-ton capacity," according to the latest budget proposal from the Pentagon. "The Air Force is not investing in the commercial rocket development, but rather investing in the Science & Technology needed to interface the capability with DoD logistics needs, and extend the commercial capability to DoD-unique missions."
Who would vie for the contract? SpaceX (SPACE) would be the likeliest candidate, but others that competed under NASA's Commercial Lunar Payload Services program may also be looking for some business. Those include Blue Origin (BORGN), Firefly Aerospace, Lockheed Martin (NYSE:LMT), Masten Space Systems and Sierra Nevada Corporation. Nearly $50M was allocated to the Rocket Cargo concept, but it could be years and billions of more dollars until things finally take off. Example: The Commercial Crew program for NASA took almost a decade to come to fruition, and it's currently only launching a handful of astronauts to the International Space Station.
Go deeper: Point-to-point space travel is something out of the science fiction theater, though it's increasingly being looked upon as an emerging industry. The space tourism market, like the one being pursued by Virgin Galactic (NYSE:SPCE), could be a precursor that could bring costs down, though other challenges would need to be overcome. Flying over land masses presents problems, as well as the logistics, infrastructure and last-mile travel to proposed spaceports. Safety concerns would additionally need to be addressed and customers would need to feel that trips through space are routine as aviation transportation.
Need for speed? United Airlines is looking to get in on the supersonic travel revival, ordering 15 jets from Denver-based startup Boom.