Vintage Wine Estates completes SPAC deal and CEO says stock is a 'great long-term play'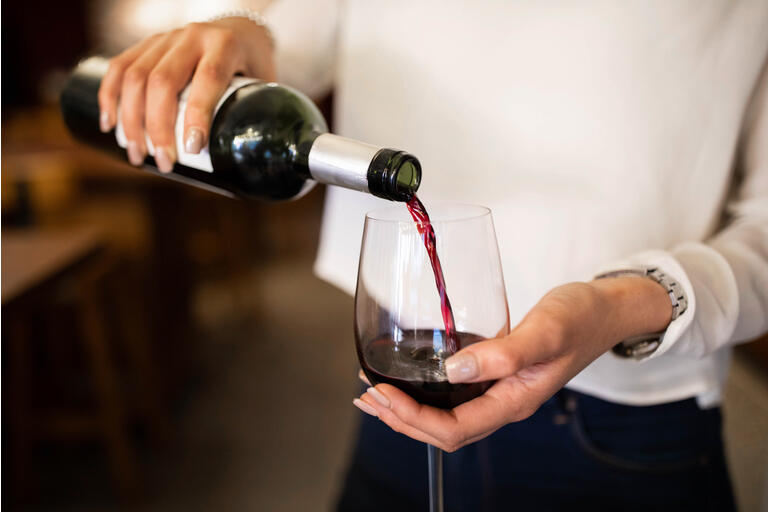 Vintage Wine Estates (NASDAQ:VWE) is uncorking its stock Tuesday on the Nasdaq, going public after closing a SPAC merger that the CEO believes offers the public a chance to drink up a great investment

opportunity.

"I think that Vintage Wine Estates is a great long-term play," CEO Pat Roney told Seeking Alpha in an interview. "Unlike many SPACs that are out there, we actually make money and it's a real business today. [And] the wine industry is very stable and large industry."
Serving Up Profits
Vintage Wine Estates will begin trading Tuesday under the ticker symbol "VWE" after closing a merger Monday with special purpose acquisition company Bespoke Capital Acquisition Corp. (which traded under the ticker "BSPE").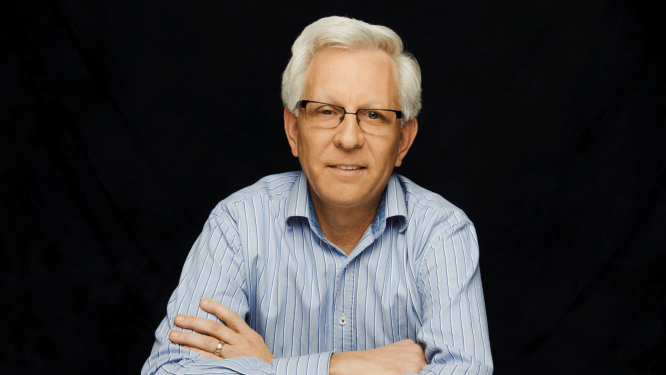 Vintage Wine Estates CEO Pat Roney (photo courtesy of VWE)
Roney, who formerly held top positions at alcoholic-beverages firms Seagram and Christian Brothers and upscale grocer Dean & DeLuca, told Seeking Alpha that VWE firm has grown through both organic expansion and acquisitions.
The company has bought some 20 wineries in recent years, typically adding two to three annually. That and internal growth have driven revenues up at a 20% compound annual growth rate and expanded EBITDA at a 24% CAGR for the past decade.
Roney, who's staying on as CEO, added that the company has about a 20% EBITDA margin, which he expects will reach 25% in the foreseeable future.
All in, VWE's revenues grew 14% to $116.8M during 2020's first half despite COVID-19. That allowed the company to swing from a $4.7M loss in 2019's first half to a $14.6M gain during 2020's first six months, as per U.S. Securities and Exchange Commission filings:

Growing Season
Going public via a SPAC deal with Bespoke will help the company pay off debt and net some $124M in cash on the balance sheet, which VWE plans to use for even more expansion.
Roney said the U.S. industry has more than 10,000 wineries, with about 90% privately owned. "That's a great consolidation opportunity, and really [will allow VWE] to continue to show strong top- and bottom-line growth," the executive said.
The CEO expects to grow the company's revenues to $500M a year within five years, and eventually expand sales to $1B annually. Beyond wine, the firm might get into hard cider and legal cannabis-infused drinks, although Roney expects VWE to remain a stand-alone company rather than merging with a larger consumer brand.
VWE and Bespoke Were a Good Pairing
The executive said VWE decided to go public via a SPAC merger both because of how much capital doing so would bring in and because his firm liked Bespoke's management team. The SPAC is headed by Paul Walsh, who served for 13 years as CEO of spirits giant Diageo (NYSE:DEO).
Roney said Walsh created $80 billion of shareholder value while helming Diageo, "and we're [going to be] running his playbook -- growth through premiumization, growth through innovation and growth through acquisition." Walsh is joining Vintage Wine Estates' board as non-executive chairman.
A Rare Variety on Wall Street: A Pure-Play Wine Stock
The SPAC deal makes Vintage Wine Estates one of the few pure-play wineries to publicly trade on U.S. markets.
Large alcohol conglomerate Constellation Brands (NYSE:STZ) sells wine, but also offers beer and spirits and is getting into legal cannabis. Similarly, LVMH Moet Hennessy (OTCPK:LVMUY) combines multiple wine labels with spirits brands and luxury-fashion labels like Louis Vuitton.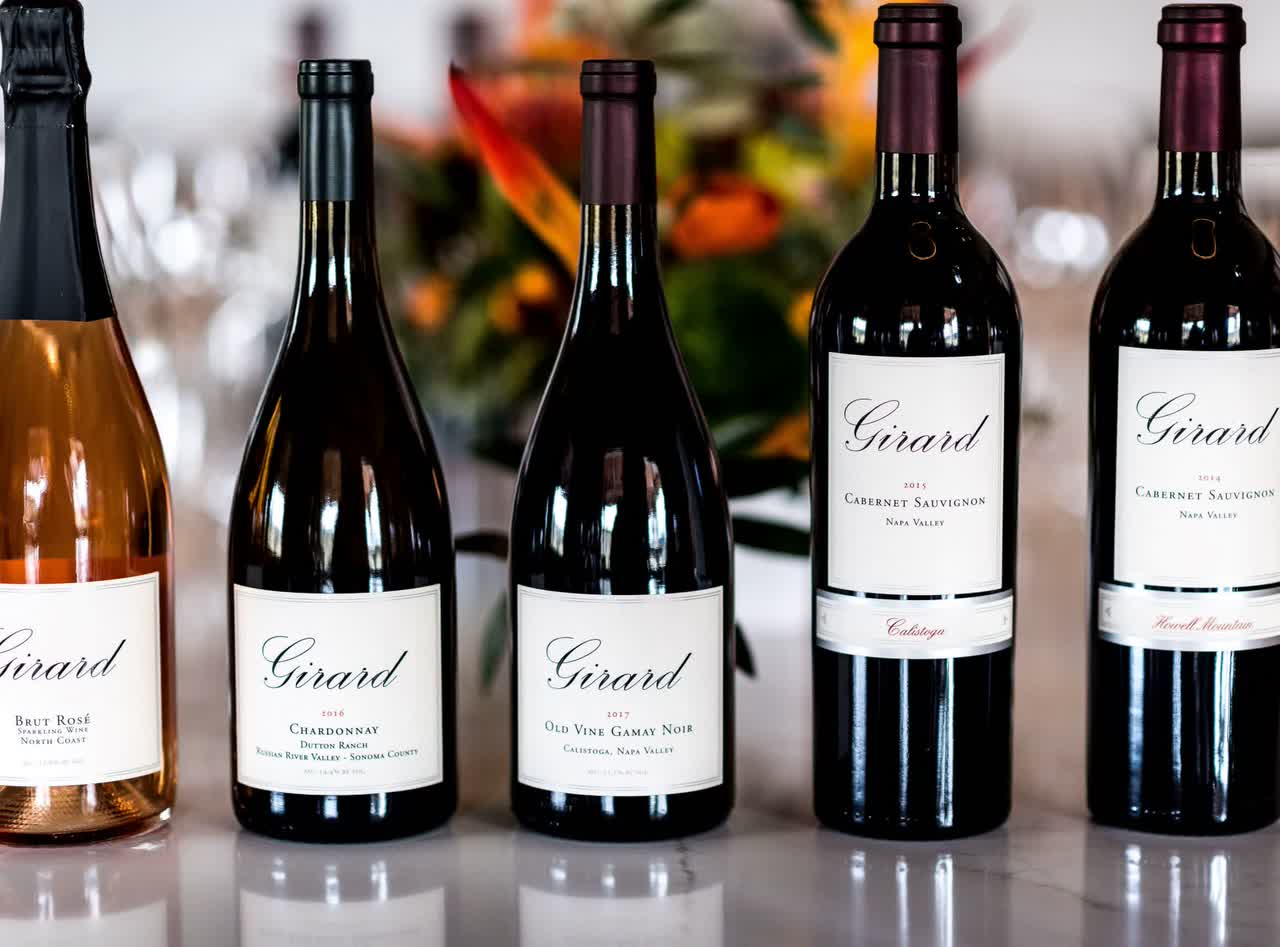 VWE's wines include the well-known Girard label. (Photo courtesy of VWE)
The handful of pure wine plays listed on U.S. exchanges include Crimson Wine Group (OTCQB:CWGL), Duckhorn Portfolios (NYSE:NAPA), Willamette Valley Vineyards (NASDAQ:WVVI) and Truett-Hurst (OTCPK:THST). While NAPA has a $2.5B+ market cap, CWGL is only worth about $200M, WVVI has about $67.6M and THST is even smaller at $2.7M.
By contrast, VWE had an estimated $691M valuation when the company announced its Bespoke deal on Feb. 4, and BSPE shares only rose since then. The stock closed Monday for a final time at $11.07, up 8.3% on the session and 7% from the $10.35 it finished at the day before the VWE deal's announcement.
Going Public Is Just the Aperitif
Roney believes the wine industry's future prospects and VWE's strategy for growth make his company's stock a good choice for investors.
"I think we have a very well-diversified business with diversified risk, and we have a great long-term growth opportunity in front of us," he said.