Dow Jones, Nasdaq muted as traders jump back into meme stocks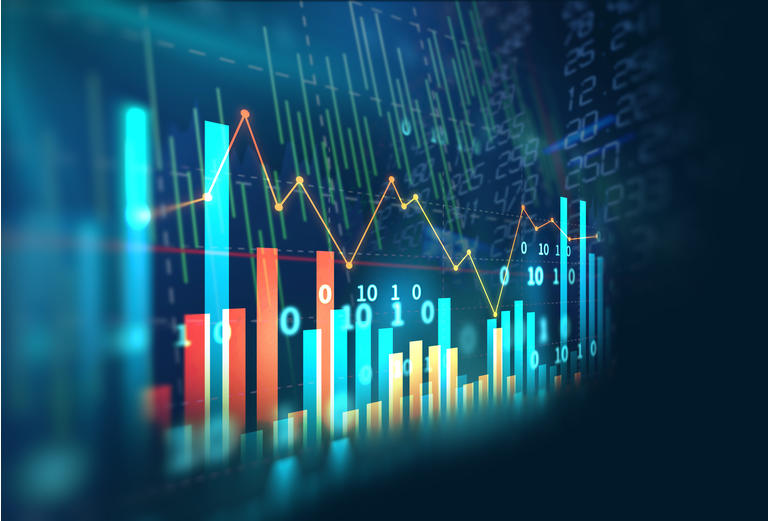 There wasn't much movement from U.S. stock index futures overnight following a mixed session on Monday that saw heavy volumes once again migrate to meme stocks. Shares of AMC Entertainment, BlackBerry and GameStop all popped by double-digits, and are

all edging up again in premarket trade. Meanwhile, the SEC is watching the

ongoing volatility in the market

for "disruptions, manipulative trading or other misconduct" and "vowed to protect retail investors."

Other traders are staying on the sidelines before the latest inflation figures on Thursday. Economists expect the CPI to surge by another 4.7% Y/Y in May after rising by 4.2% on an annual basis in April. The latter figure marked the fastest expansion in the index since 2008, as analysts debate whether inflation will stick around and its related impacts on the economy.
The good: The current spike is being driven by "the unprecedented role of outliers," wrote Jan Hatzius, chief economist at Goldman Sachs. "All this suggests that Fed officials can stick with their plan to exit only very gradually from the easy current policy stance."
The bad: "In their March forecasts, the Fed projected that, despite clearly achieving all of their long-term economic goals by the end of 2023, they did not foresee any increase in the federal-funds rate before 2024," said David Kelly, chief global strategist at J.P. Morgan Asset Management. "If, after reassessing their forecasts for the economy next week, the Fed maintains this extraordinarily dovish stance, then the risk of a boom-bust recession will have increased to a substantial degree."
The ugly: "Never before have we seen such coordinated expansionary fiscal and monetary policy. This will continue as output moves above potential," added David Folkerts-Landau, Deutsche Bank's chief economist. "It may take a year longer until 2023 but inflation will re-emerge. And while it is admirable that this patience is due to the fact that the Fed's priorities are shifting towards social goals, neglecting inflation leaves global economies sitting on a time bomb. The effects could be devastating, particularly for the most vulnerable in society."
Colonial Pipeline CEO Joseph Blount is also scheduled to testify today before the U.S. Senate Homeland Security Committee after the DOJ recovered $2.3M in Bitcoin paid for the ransomware attack.