Shareholders, clients, employees, banks drive ESG push, Bank of America CEO says
Jun. 17, 2021 1:00 PM ET
Bank of America Corporation (BAC), EFIV, SUSA
BAC, DSI, TOK, ECLN, ETHO, SPYX, ESG, ESGG, GRNB, YLDE, SUSA, NUBD, VETS, NACP, EASG, SDGA, SDG, EMSG, USSG, VEIGX, SNPE, SUSL, NULC, VEGN, IQSU, IQSI, ESNG, USXF, EFIV, JCTR, JSTC, VTRN, LOPP
By:

Liz Kiesche,

SA News Editor
11 Comments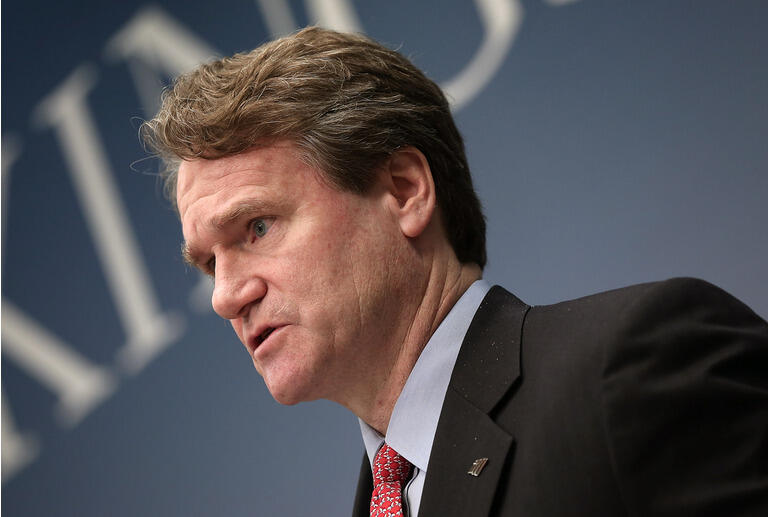 Bank of America (BAC

-4.0%

) CEO Brian Moynihan says multiple forces are driving the importance of environmental, social, and governance (ESG) issues in running a business.
"It's the right thing to do," he said during a

webcast hosted by Deloitte, entitled "A Higher Bottom Line: The Future of Financial Services,"

"You're going to be driven by the consumers of your product," he said. In addition, the shareholder base wants to align with ESG values as well as employees.
"Ultimately, your banks are going to drive you there," he said.
Rather than refuse to lend to companies with a poor ESG record, he said banks should work with those companies to help them transform.
He doesn't prioritize any one or two issues of the ESG range, noting that they're all interlinked, but he points out environmental and racial social justice as two of the highest profile areas.
To measure progress, "there are lots of metrics out there" around ESG that you have to "consolidate" and decide on the right ones for your companies, he said. Part of that comes from talking to people throughout a company's own organization.
Moynihan doesn't see ESG performance as conflicting with capitalism. Rather, he sees capitalism as the way to solve ESG issues.
"I want returns and I want to get it the right way," he said is the way to look at it.
SA contributor Retired Investor maps out the bullish view on FlexShares STOXXX US ESG Impact Index Fund.