Bitcoin crashes through $30K as cryptocurrency selloff picks up steam
Jun. 22, 2021 8:23 AM ET
Bitcoin USD (BTC-USD), ETH-USD, MARA, RIOT, MSTR
MSTR, RIOT, MARA, GBTC, COIN, CAN, BITF, BITF:CA
By:

Stephen Alpher,

SA News Editor
407 Comments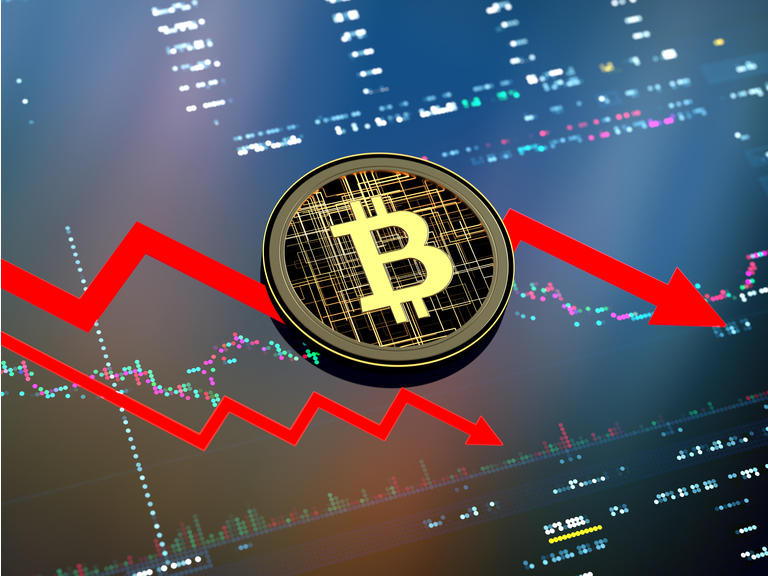 Down more than 5%

today to $30.4K, bitcoin (BTC-USD) is among the better performers in a continued broad-based liquidation in the cryptocurrency world. Ether (ETH-USD) is

down 6%

, but pretty much

everything else is lower by double-digits.

Updated at 8:30 AM ET: Bitcoin has plunged below $30K, now trading at $29.7K. Other names getting hit premarket include: Coinbase (NASDAQ:COIN), Canaan (NASDAQ:CAN), Bitfarms (NASDAQ:BITF), Grayscale Bitcoin Trust (OTC:GBTC).
To get an idea of the excesses that still need to come out of the crypto market, consider Dogecoin - a crypto of no value, no matter how many times Elon Musk tweets about it. At $0.18, it's off about 75% from an all-time high hit a couple of months ago, but still up several hundred times from late last year. Its market cap is $23.6B.
In a crashing bubble, any news will do, and this week it's the growing crackdown coming out of Beijing, with bitcoin miners in China reportedly being forced to shut down operations, and the PBOC ordering banks to stop dealing in crypto.
Bulls point out that miners will simply migrate to friendlier locales (including places like Texas and Florida which are opening the welcome gates). It's a good argument for the long-term case, but in the short-term, the price direction remains down.