Beyond Meat slides on report Dunkin' Donuts pulled Beyond Sausage sandwich from menu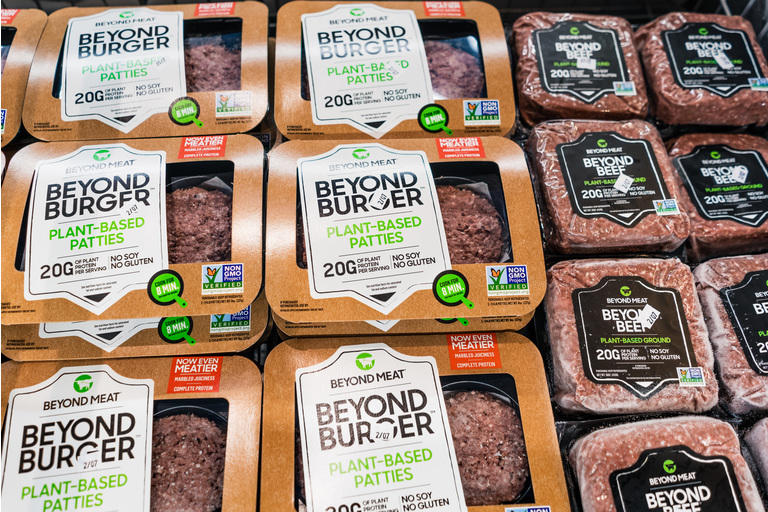 JPMorgan says it has confirmed that Dunkin' Donuts pulled the Beyond Sausage breakfast sandwich off its U.S. menu and no longer has it listed with the food items posted on the company's website. The firm also

suspects that Dunkin's breakfast wrap with the Beyond product was also discontinued, although that has not been confirmed.

"There is always a chance that the item will return; however, the locations said that to the best of their knowledge, there were no plans for this to take place in the immediate future," updates analyst Ken Goldman.
JPMorgan has an Underweight rating on Beyond Meat (NASDAQ:BYND).
Shares of Beyond Meat are

down 2.56%

in AH trading to $143.80.
Updated 7:20 p.m. with Dunkin Donuts' statement to Seeking Alpha (via owner Inspire Brands): "We maintain a strong relationship with Beyond Meat and will continue to work together to explore innovative plant-based options to meet consumer demand for plant-based menu items. The Beyond Sausage Breakfast Sandwich continues to be available at several hundred Dunkin' restaurants throughout the country including in California, Arizona, New Mexico, Colorado, Missouri, Nebraska, Hawaii, Utah, Kansas, and Wyoming."
There are more than 8K Dunkin' Donut locations in the U.S.
Beyond Meat often swings up and down on new developments with fast-food chains.