Madrigal Pharma announces "positive" data from NASH trial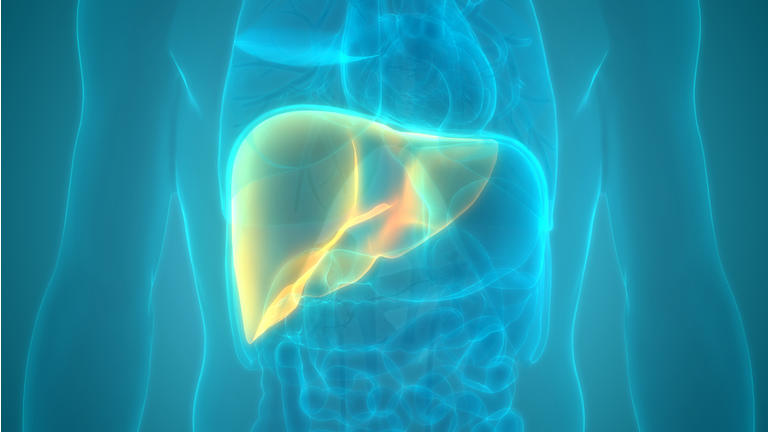 The shares of Madrigal Pharmaceuticals (MDGL

+0.4%

) pared early losses after the company announced what it called positive clinical data from an open-label portion of its ongoing Phase 3 MAESTRO-NAFLD-1 study for resmetirom in

patients with non-alcoholic fatty liver disease.

"The data continue to position resmetirom as a promising treatment option for nonalcoholic steatohepatitis (NASH) patients," the company said.
In the trial called the 'real-life' study of NASH, the "improvements in the non-invasive measurement of hepatic fat, fibrosis, liver injury, and inflammatory biomarkers, as well as atherogenic lipids, including LDL, further support the potential of resmetirom to treat patients with NASH," noted Becky Taub, chief medical officer of Madrigal.
Resmetirom is an oral, selective thyroid hormone receptor (THR) β agonist. MAESTRO-NAFLD-1 is a ~1200 patient safety study in NASH subjects who were diagnosed non-invasively.
At the time of the presentation at the International Liver Congress 2021, 52-week data was available for 115 non-cirrhotic presumed NASH patients, the company said.
The results indicated that there was a "rapid and sustained reduction" in liver fat and fibrosis. The experimental therapy was well tolerated. The COVID infection (6.8%) and the transient increase in stool frequency in the first two weeks of therapy (~10% over historical placebo rates) were the only adverse events with more than 5% of frequency.
Madrigal phase 3 program for resmetirom in NASH consists MAESTRO-NASH study for which the company expects to complete the enrollment of a sufficient number of subjects by the end of Q2 2021.