JNJ COVID-19 vaccine and risks from delta variant: experts are already taking booster shots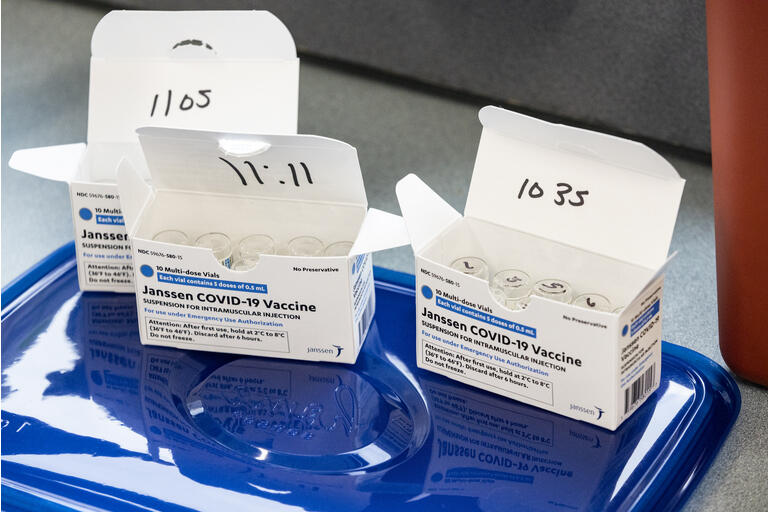 Given the increasing prevalence of the highly transmissible delta variant, some infectious disease experts who received the single-shot COVID-19 vaccine from Johnson & Johnson (NYSE:JNJ) have obtained messenger-RNA-based vaccines as boosters, Reuters reports.
While JNJ said it

was running lab-based tests to determine if the immune response from the vaccine could neutralize the delta variant first detected in India, the data are not yet available.

"There's no doubt that the people who receive the J&J vaccine are less protected against disease," than those who received the two-dose regimen of other vaccines, noted Dr. Michael Lin, a professor of Bioengineering at Stanford University.
"From the principle of taking easy steps to prevent really bad outcomes, this is really a no brainer."
In countries like Canada, those who received AstraZeneca COVID-19 shot as the first dose are allowed to use the mRNA-based vaccines from Pfizer (NYSE:PFE)/ BioNTech (NASDAQ:BNTX) or Moderna (NASDAQ:MRNA) as the second dose. Both Astra and JNJ vaccines are vector-based COVID-19 shots.
Meanwhile, vaccine expert, Dr. Peter Hotez from Baylor College of Medicine said an extra mRNA-based shot or another JNJ dose might offer broader protection against variants in those who received the JNJ vaccine, "but we need data and CDC-FDA guidance."
"While the situation has gotten so much better in the U.S., the Delta variant that's spreading ... and really quickly taking over in the U.S. looks a little more concerning in terms of the breakthrough infections with the single-dose vaccines," Jason Gallagher, an infectious diseases expert at School of Pharmacy of Temple University.
After receiving JNJ shot in a clinical trial in November, Gallagher recently obtained a Pfizer dose.
Currently, there is not enough data to support the need for booster COVID-19 shots for the general population, an expert panel from the U.S. Centers for Disease Control and Prevention (CDC) said this week.