Gold tumbles to lowest since mid-April on dollar strength, hawkish Fed
Jun. 29, 2021 3:43 PM ET
Gold Spot Price (XAUUSD:CUR), GLD, GDX, NUGT
GLD, IAU, NEM, KGC, AEM, IAG, GOLD, HL, EGO, AUY, GGN, AU, GDX, NGD, MUX, SGOL, GDXJ, PHYS, SAND, DUST, NUGT, JNUG, XAUUSD:CUR, AEM:CA, ABX:CA, NGT:CA, K:CA, MUX:CA, ELD:CA, IMG:CA, YRI:CA, NGD:CA, SSL:CA, PHYS:CA
By:

Carl Surran,

SA News Editor
168 Comments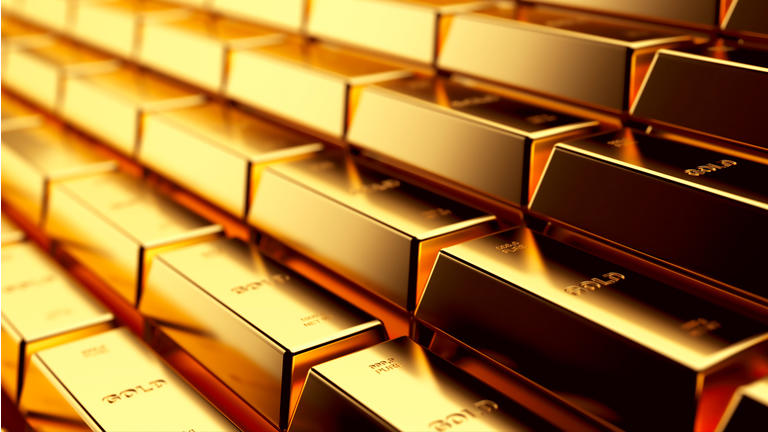 Gold futures (XAUUSD:CUR) settled

-1%

to $1,763.60/oz. after declining as much as 1.7% to $1,749.50, the lowest since April 15, hurt by a stronger dollar in the run-up to this week's U.S. jobs report, which

is widely expected to come in strong and could support the Federal Reserve's recent hawkish stance.

At the height of today's selling, gold was on track for the worst monthly decline since 2013, down more than 8% so far.
Gold miners trade with broad although mostly mild losses: NEM

-0.1%

, GOLD

-0.7%

, KGC

-0.7%

, AUY

-2%

, AEM

-0.4%

, IAG

-1.2%

, EGO

-1.8%

, AU

-1.1%

, NGD

-1.4%

, SAND

-1.8%

, MUX

-4.7%

.
"The calls for interest rates to trend higher are going to be much louder from the Fed if we do get a better than expected jobs number," weighing on gold, Bob Haberkorn, senior market strategist at RJO Futures, tells Reuters.
"Considering the Fed's recent hawkish tilt, it is difficult to make a strong bullish case for gold," says Han Tan, chief market analyst at Exinity Group.
Just a month ago, gold topped $1,900/oz. amid talk that the metal's fundamentals "have never been better."